NU BSB: Huskers Visit Big Ten-Leading Gophers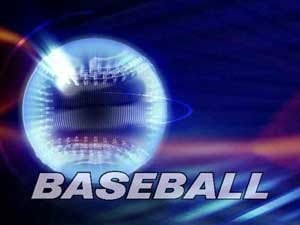 Posted By: Sports
sports@klkntv.com
Courtesy: UNL Media Relations
Lincoln – After dropping its first conference series of the year last weekend to Iowa, the Nebraska baseball team (21-14-1, 5-3-1 Big Ten) will look to get back on the winning path this weekend when it travels to Minneapolis, Minn., for a three-game series against the defending Big Ten regular-season champion Minnesota Golden Gophers (22-10, 7-2 Big Ten).
The Gophers finished a half-game ahead of the Huskers last season in the regular season standings, winning their first league title since 2010. The Gophers played one less game than the Huskers during conference play last season and were 16-7, while Nebraska was 16-8.
This weekend will mark the fifth Big Ten series between the Nebraska and Minnesota. The two teams met for a conference series each of the Huskers' first four years in the Big Ten, but then didn't meet last season.
Heading into its series with Iowa last weekend the Huskers had won six straight Big Ten series dating back to last season and now enter this weekend fourth in the conference standing, while the Gophers sit at the top. As of now the Gophers will only play 21 league games this year because their home series against Rutgers was cancelled due to travel issues for the Scarlet Knights.
Nebraska will play its second conference road series of the year this weekend when it travels to the Twin Cities and it's yet to lose on the road, as it opened conference play with a 2-0-1 series victory at Indiana. The Huskers then came back home and took 2-for-3 from Maryland before dropping 2-of-3 to Iowa last weekend.
The Huskers enter the weekend with a 6-4 record over their past 10 games. Nebraska is 10-9-1 away from Hawks Field this year, including a 7-3-1 record in true road games.
This weekend will mark the Gophers' first Big Ten home series, as they've played their first nine games on the road. Their conference home opener was scheduled for Friday, April 7, against Rutgers. The Gophers started the year 6-0 in the league with road sweeps at Ohio State and Michigan State, but then lost 2-for-3 at Indiana last weekend after taking the series opener, 11-0. The Hoosiers won a slugfest on Saturday, 13-12, and then blanked the Gophers on Sunday, 4-0.
The Gophers have played just two of their 15 home games this season at Siebert Field and are 2-0 at their on-campus facility, with the victories coming over North Dakota State and South Dakota State. Minnesota played is first 13 home games of the year at U.S. Bank Stadium, which became the new home of the Minnesota Vikings during the 2016 NFL season.
Nebraska holds a slight 25-24-1 lead all-time over the Gophers, with a majority of the wins taking place since the Huskers joined the Big Ten Conference. Since 2012, Nebraska is 12-2 against the Gophers with four series victories, including a home sweep in 2012 and a road sweep in 2014. The Huskers also won a non-conference meeting at the 2012 Dairy Queen Classic and eliminated the Gophers from the 2013 Big Ten Tournament.
The Gophers' last and only three-game series win over the Huskers came in 1998 when Nebraska opened the season at Minnesota and was swept.
How to Listen/Watch the Huskers
Fans can listen to Greg Sharpe, Ben McLaughlin and Nick Handley call all the action this season on the Husker Sports Network. Every game this season can be heard on Huskers.com and the Official Nebraska Huskers App for both iOS and android devices.
All three games this weekend in Minnesota will be carried on 1400 AM in Lincoln and 590 AM in Omaha. Fans can also listen on TuneIn.com or the TuneIn App on the Husker IMG Sports Network channel. All three games are also scheduled to be carried on BTN Plus (subscription required).
Heating Up in April
Ben Miller entered his senior season as a career .303 hitter, but entering Nebraska's series finale at Indiana on April 1 he was hitting just .205 on the year. In his last 11 games coming into Friday Miller has posted a .404 batting average (19-for-47) at the plate and raised his average 72 points to .277.
Two weeks ago against Maryland, Miller went 10-for-13 (.769) in the series with two doubles, four runs scored and three RBIs. The senior first baseman slugged .923 on the weekend and had an on-base percentage of .786. For his efforts he was named Big Ten Player of the Week on Monday, April 10.
Join the Club
Ben Miller was taken in the 32nd round of the 2016 MLB Draft by the Pittsburgh Pirates, but turned down professional baseball to instead return to Nebraska for his senior season. The Clive, Iowa, native now has a chance to cement his name near the top of Nebraska's all-time hits list.
Miller became the 25th player in school history to total 200 career hits on Saturday, April 8, with a 4-for-4 game against Maryland, his first career four-hit game. He followed it up the next day with a 4-for-5 performance in the series clincher.
Miller enters Friday with 210 hits, ranking him 23rd all-time at Nebraska. Over the past two seasons Miller has averaged 68.5 hits and with that average in 2017 he would end his career just outside of NU's all-time top 10.
If Miller can match his 77 hits from last season, he would tie Michael Pritchard for fifth all-time at Nebraska with 251 hits.
The Huskers have had at least one player join the 200 hit club in each of the past five seasons, including 2016 second-round pick Ryan Boldt last year.
NU 200-Career Hit Club
1. 338 Matt Hopper 2000-03
2. 305 Jeff Leise 2000-03
3. 281 Will Bolt 1999-02
4. 261 Darin Erstad 1993-95
5. 251 Michael Pritchard 2011-14
6. 250 Paul Meyers 1984-86
7. 249 Joe Simokaitis 2002-05
8. 248 Jed Dalton 1992-95
9. 247 Chad Christensen 2010-13
10. 246 Darin Petersen 1992-95
11. 242 Mark Kister 1985-87
12. 240 Alex Gordon 2003-05
13. 238 DJ Belfonte 2007-10
14. 234 Todd Sears 1995-97
15. 231 Daniel Bruce 2002-05
16. 229 Ken Ramos 1987-89
17. 227 Jake Opitz 2005-08
18. 226 Austin Darby 2012-15
19. 223 Curtis Ledbetter 2003-05
223 Ryan Boldt 2014-2016
21. 222 John Cole 1999-01
22. 212 Pat Kelly 2012-14
23. 210 Ben Miller 2014-Present
24. 203 Ken Harvey 1997-99
25. 201 Francis Collins 1995-97
Get a Lead for the Bullpen
During Darin Erstad's tenure at Nebraska, the Husker bullpen has done its job when it has a lead. Prior to ninth-inning walk-off loss last season at Rutgers on Friday, April 29, the Huskers had won 73 straight games when leading after the eighth inning. Since the loss at Rutgers, the Huskers have won 32 straight games when leading after eight innings.
Led by pitching coach Ted Silva, the Huskers are 156-17 since the start of the 2012 season when they lead after the sixth inning. The Huskers are 163-10 when leading after seven innings and are nearly perfect when leading after eight innings with a 174-5 record.
Year Lead after 6 After 7 After 8
2012 31-5 29-3 31-2
2013 20-3 25-2 28-1
2014 28-3 27-1 31-1
2015 26-3 28-2 28-0
2016 32-3 34-1 35-1
2017 19-0 20-1 21-0
Total 156-17 163-10 174-5
Angelo's Arrival
After making a pair of starts last season as a true freshman, Angelo Altavilla has become a key contributor in 2017. The sophomore infielder is tied with Luis Alvarado for the team lead in doubles with nine, ranks second on the team in RBIs with 23 and is third on the team with .304 average.
Altavilla has started 34 of NU's 36 games, and has shown versatility in the field with 24 starts at shortstop, eight at third base and two at second base.
Get the First One on the Road
Since joining the Big Ten Conference for the 2012 season, Nebraska has played 21 league series on the road and has a record of 14-7. In 62 regular-season Big Ten road games, NU is 36-25-1.
The Huskers have won the opening game of a Big Ten road series 14 times and have won 12 straight series when they have taken the opener on the road.
The last time NU didn't win the series after winning the opener was in 2012 at Indiana. Nebraska took game one 13-2, but then dropped a doubleheader the next day, 7-5 and 9-6.
In the seven road series when the Huskers have started with a loss, they have gone on to win the series just twice, including last season at Rutgers when NU dropped the opener and then took a doubleheader on Saturday. Prior to the comeback at Piscataway, the only other time NU had lost an opener on the road and then won the series was in 2012 at Ohio State. NU lost 10-2 on Friday and then swept a doubleheader on Sunday, 5-4 and 17-9.
Turn the Power On
Through the first 22 games of the year the Huskers hit just three home runs and didn't have a multi-home run game. The power numbers are starting to climb though, as the Huskers head into Friday with seven home runs over the last 14 games and have produced two multi-home run games.
Last season the Huskers saw a spike in home runs with 43 on the year, which was more than the 41 they totaled in 2014 (19) and 2015 (22) combined.
Double Digits
Nebraska has totaled 10 or more hits 16 times in 36 games entering Friday. Nebraska is 13-3 on the year when notching double-digit hits, the only losses came in a 7-5 defeat to Utah on Feb. 24, an 8-6 loss at CSU Bakersfield on March 21 and a 7-6 extra-inning loss to Iowa on April 14.
The Huskers produced a season-high 19 hits against Creighton on Tuesday, April 4.
Last season the Huskers totaled 10 or more hits 27 times in 59 games and were 21-6 in those games.
Home Sweet Hawks
The Nebraska baseball program is celebrating its 16th year at Hawks Field.
Following NU's series with Iowa, the Huskers are 333-120-1 (.735) since opening the park on March 5, 2002 with a 23-1 win over Nebraska-Kearney.
Since Head Coach Darin Erstad took over in 2012, the Huskers are 104-42 (.712) at Hawks Field.
The Huskers have posted a winning home record in each of the last 15 seasons. Nebraska has won 60% or more of its home games 13 times over the past 15 seasons, including each of the past seven seasons.
NU's worst home season at Hawks Field came in 2009, NU posted a 16-14 record (.533).
Where the Huskers Stack up
Since playing its first Big Ten Conference baseball season in 2012, the Nebraska baseball team has annually been one of the top teams in the league. The Huskers have finished runner-up during the regular season three times, including last year, and are one of just three teams to qualify for the Big Ten Tournament in each of the past five seasons. The Huskers have qualified for every Big Ten Tournament since they joined the league and have been joined in the postseason each of the past five years by Ohio State and Indiana.
Nearing 200
Head Coach Darin Erstad enters Nebraska's series against Minnesota with 197 career wins. With three more win Erstad would become the fifth head coach in program history to reach 200 wins.
Nebraska Baseball Head Coaches with 200 Wins
1. John Sanders 767-453-1 (.629) 20 Years
2. Tony Sharpe 394-388-6 (.503) 31 Years
3. Mike Anderson 337-196-2 (.632) 10 Years
4. Dave Van Horn 214-92-0 (.699) 5 Years
— Darin Erstad 197-133-1 (.597) 6th Year
The Right-Handed Jake
While the Huskers have leaned on left-hander Jake Meyers on Sundays, Nebraska has relied on junior right-handed Jake Hohensee on Fridays. The Lincoln native missed the entire 2016 season while recovering from Tommy John surgery and made his Husker return on Feb. 26 against Utah, his first appearance on the mound in 653 days.
The Lincoln native entered the year with three career starts and had never gone more than 4.0 innings in an appearance. This year Hohensee has bettered that mark five times, including a 8.1-inning start against Maryland when he allowed just one hit over the first 8.0 innings of the game.
Hohensee will make his ninth start of the season on Friday and has a 4-2 record with a 3.06 ERA. Early in the season Hohensee ran into some bad luck. In his first three starts of the year teams scored at least two unearned runs in each start, including three unearned runs twice.
Hohensee has allowed one earned run or less in five of his eight starts this season.
Seeing Double
Sophomore twin brothers Matt and Mike Waldron have played in the same game at Nebraska six times, including five times this season. Against Kansas State Tuesday, March 28, Matt started on the mound and Mike started at third base, it was the third time both brothers have been in the starting lineup of the same game.
Last year they played in the same game once. At Michigan State on May 8, Matt started against the Spartans and went 6.0 innings, while Mike was NU's designated hitter, his first career start.
The last time the Huskers had a twin brothers on the team was 1994, when Glendale, Ariz., natives Jeff and John Strasser were freshmen. Jeff made 16 appearances on the mound, including nine starts, while John played the field in 25 games, including 12 starts.
Leave it to Luensmann
Chad Luensmann had a tough task last season as a true freshman, he had to replace career saves holder Josh Roeder as NU's closer. Luensmann went on to save 13 games in 14 chances, a NU freshman record, and was named Big Ten Freshman of the Year, becoming the first Husker baseball player to win the award.
Luensmann's 13 saves tied Brett Jensen (2006) for third place in NU's single-season record book and Luensmann ranked fourth nationally in saves. Among freshmen, Luensmann tied Long Beach State's Chris Rivera for the most saves in the country.
Luensmann ranks second on the team with five saves this season, one behind Luis Alvarado's six saves. Luensmann enters Friday ranked third all time at Nebraska with 18 career saves. Luensmann needs 13 more saves to tie Jensen for second place on the all-time list.
Career Saves at Nebraska
1. 33 Josh Roeder 2012-15
2. 31 Brett Jensen 2004-06
3. 18 Chad Luensmann 2016-Present
4. 17 Thom Ott 2000-01
5. 14 Steve Boyd 1992-93
6. 13 Casey Hauptman 2008-11
7. 11 Dylan Vogt 2010-13
11 Dave Matranga 1990-91
11 Gary Nolting 1977-79
10. 10 Mike Bellows 1994
Draft History
Six members of the 2017 Husker baseball team have previously been drafted:
Luis Alvarado – 2014 (Boston Red Sox, 33rd Round)
Derek Burkamper – 2013 (Boston Red Sox, 20th Round)
Sean Chandler – 2015 (Milwaukee Brewers, 32nd Round)
Chad Luensmann – 2015 (New York Mets, 39th Round)
Ben Miller – 2016 (Pittsburgh Pirates, 32nd Round)
Jesse Wilkening – 2015 (Arizona Diamondbacks, 28th Round)
Huskers in MLB
A total of 12 former Huskers are part of a Major League organization, including five that are currently at the MLB level.
MLB
Cody Asche – White Sox
Brian Duensing – Cubs
Alex Gordon – Royals
Dan Jennings – White Sox
Tony Watson – Pirates
Minor Leagues
Ryan Boldt – Rays
Aaron Bummer – White Sox
Max Knutson – Orioles
Kyle Kubat – White Sox
Michael Mariot – Phillies
Steven Reveles – Red Sox
Josh Roeder – Yankees
Lean on the Lefty
Jake Meyers has been Nebraska's Sunday starter this year and NU is 6-0-1 on Sundays this season. Over his last seven starts Meyers is 5-0 and has gone 6.0 innings or more four times, including 7.1, 8.0 and 9.0 inning efforts.
Meyers entered his start at Cal Poly on Saturday, March 19 with 21.2 straight shutout innings and extended the mark to 25.2 innings after he sat the Mustangs down in order in the fourth. The streak came to an end in the fifth when Scott Ogrin hit two-run home run after Bradlee Beesley started the frame with a double.
Schedule The best
The Huskers have played a tough schedule so far in 2017.
With a 21-14-1 record though 36 games, only six of NU's losses have come to a team with a losing record.
The Husker are scheduled to play 13 games against teams that participated in the 2016 NCAA Tournament, including a pair of games against teams that were in last season's College World Series.
Nebraska has already played 2016 NCAA runner-up Arizona and CWS qualifier Oklahoma State at the Frisco College Baseball Classic in Frisco, Texas. Nebraska lost 1-0 to the Cowboys and shut out Arizona, 1-0.
So far this season the Huskers are 3-4 against teams that qualified for the 2016 NCAA Tournament, including wins over Western Carolina, Utah and Arizona.
Nebraska has three games left against both Minnesota and Ohio State.
Games Against 2016 NCAA Tournament Teams
– 3 vs. Western Carolina
– 3 at Minnesota
– 3 at Ohio State
– 2 vs. Utah (Surprise Tournament)
– 1 vs. Oklahoma State (Frisco College Classic)
– 1 vs. Arizona (Frisco College Classic)
Husker Open Big Ten Play on Right Note
Nebraska opened Big Ten play this season at Indiana and took the three-game series 2-0-1. The Huskers were in position to sweep on Sunday, but due to a travel curfew the two teams settled for a 1-1 tie after the 11th inning.
Nebraska's series win at Indiana marked just the third time the Hoosiers have lost a conference series at home since they moved into Bart Kaufman Field in 2013. The Hoosiers have never been swept at home during Big Ten play at Bart Kaufman.
The Huskers are now 5-1 in Big Ten series openers since joining the league in 2012. The only time Nebraska didn't open league play with a series victory was in 2014 when the Huskers lost 2-of-3 on the road at Iowa.
Nebraska's Big Ten Opening Series
2012 – Illinois W, 2-1 (LWW)
2013 – at Illinois W, 2-1 (WLW)
2014 – at Iowa L, 1-2 (LWL)
2015 – Michigan W, 3-0 (WWW)
2016 – at Purdue W, 3-0 (WWW)
2017 – at Indiana W, 2-0-1 (WWT)
Offensive Mojo
Freshman Mojo Hagge made his Husker debut in the second game of the season against UC Riverside and went 2-for-3 with a double and a run scored. Hagge has played in each of Nebraska's last 35 games, including 32 starts.
The Omaha Skutt Catholic product started his career with a 21-game on-base streak, but it was snapped in the series opener at Indiana.
NU's leadoff hitter in 27 games this season, Hagge has also show the ability to drive in runs, as he is tied for fourth on the team with 17 RBIs.
The 5-7 left-handed hitting outfielder also carries a .366 on-base percentage and leads the team with 20 walks.
Meyers Earns Preseason Honors
Prior to the start of the 2017 season, Nebraska junior left-handed pitcher and outfielder Jake Meyers was named a third-team preseason All-American by D1Baseball.com, Perfect Game and the National Collegiate Baseball Writers Association (NCBWA).
One the most dynamic two-way players in college baseball a year ago, Meyers led the Husker offense with a .326 batting average and his 1.42 ERA was tops on NU's pitching staff. The Omaha native is the first Husker to lead the team in both batting average and ERA dating back to at least 1967.
An early-season hand injury limited Meyers' ability to pitch, but once he got on the mound he became a vital part of the weekend rotation. His 1.42 ERA was the second-lowest single-season ERA in school history by a pitcher who threw at least 40.0 innings, trailing only Bill McGuire's school-record 1.29 ERA from 1984.
Along with hitting .326, Meyers added 12 doubles, a team-best six triples, two home runs, 29 RBIs, 39 runs and 10 stolen bases.