Nurse donates home-grown vegetables to raise money for Investigator Mario Herrera
CHI St. Elizabeth's RN donates vegetables used in free will donation for LPD Inv. Herrera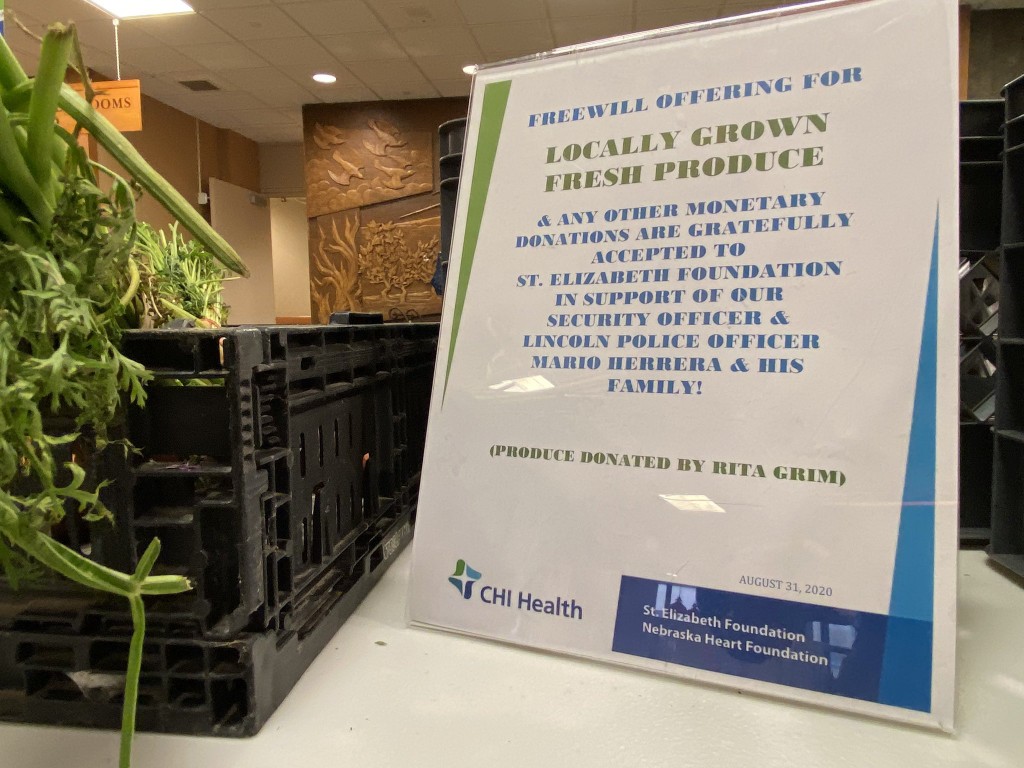 The community support continued Monday morning at CHI for Inv. Herrera.
A Saint Elizabeth's Registered Nurse donated a table full of home grown vegetables.
Enough to raise $1,400 in free-will donations.
Carrots, jalapenos, tomatoes, string beans and zucchini are just a few of what was available.
Hosting the fundraiser, St. Elizabeth/Nebraska Heart Foundation held a stand in one of the hospital's lobbies.
People could write a note on a card for Investigator Herrera, leave a good will donation and take some vegetables.
In addition to his 23 years of service with LPD, Inv. Herrera worked security at CHI for 22 years.
Many of those who regularly saw him missed his presence and wanted to help in any way they could.
"We have many many people who were friends with Mario, him being here for such a long time," said CEO of St. Elizabeth Nebraska Heart Foundation Donna Hammack. "And so it's just a personal way of being able to help."