Omaha man hit in crosswalk dies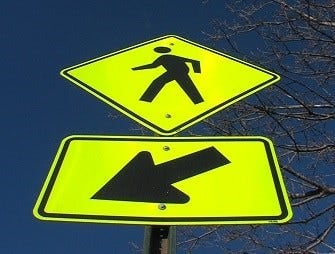 OMAHA, Neb. (AP) – Police say a man crossing a south-central Omaha street at a marked crosswalk has died after being hit by a car that ran a red light.
Omaha police say 45-year-old Thomas Smith III was crossing at the intersection of 67th and L streets under an electronic walk signal just before 2 p.m. Friday when he was hit by an eastbound car that had run a red light.