One dose COVID vaccine in the works from Johnson & Johnson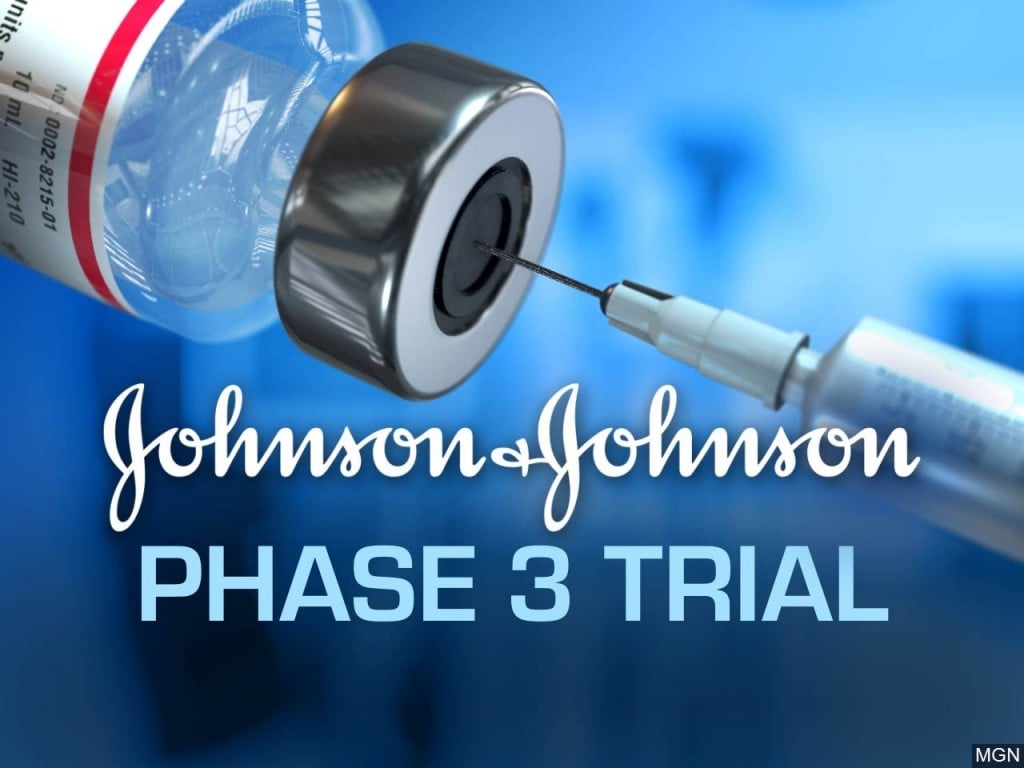 (KLKN) – Johnson & Johnson is jumping into the COVID vaccine game, working on a one-dose vaccine that is showing promising results, according to current test results.
The company is hoping their vaccine is ready to be considered for Emergency Use Authorization by February. The goal is to have 1 billion doses in 2021 and increasing amounts after that.
Early-stage trials are said to show immune response in almost all of the volunteers. Testing is now in Phase 3.
Mathai Mammen, M.D., Ph.D., Global Head, Janssen Research & Development, Johnson & Johnson explains how it works. "Unlike mRNA vaccines, which use messenger RNA to create a protein that prompts an immune response in the body, our investigational COVID-19 vaccine uses an adenovirus—a type of virus that causes the common cold—that has been made unable to replicate. The adenovirus carries a gene from the coronavirus into human cells, which then produce the coronavirus spike protein, but not the coronavirus itself. This spike protein is what primes the immune system to fight off a subsequent infection by the virus."
Current research shows the vaccine takes about 28 days to give protection against COVID, and that timeframe still being tested.
The next big question is distribution and making sure the vaccine gets to where it needs to be safely.
"The vaccine technology we've used can remain stable for two years at -4° F, and at least three months at 35-46° F, which is about the temperature of your home refrigerator," Dr. Mammen explains. "It may be stable for even longer at refrigerator temperatures, and we are actively collecting stability data now to see how long we can go. We believe this stability will help make it easier to transport and distribute our COVID-19 vaccine candidate without the need for shipping at special temperatures."