One Nebraska baby born at the perfect time
One newborn leaves doctors asking 'What are the odds?'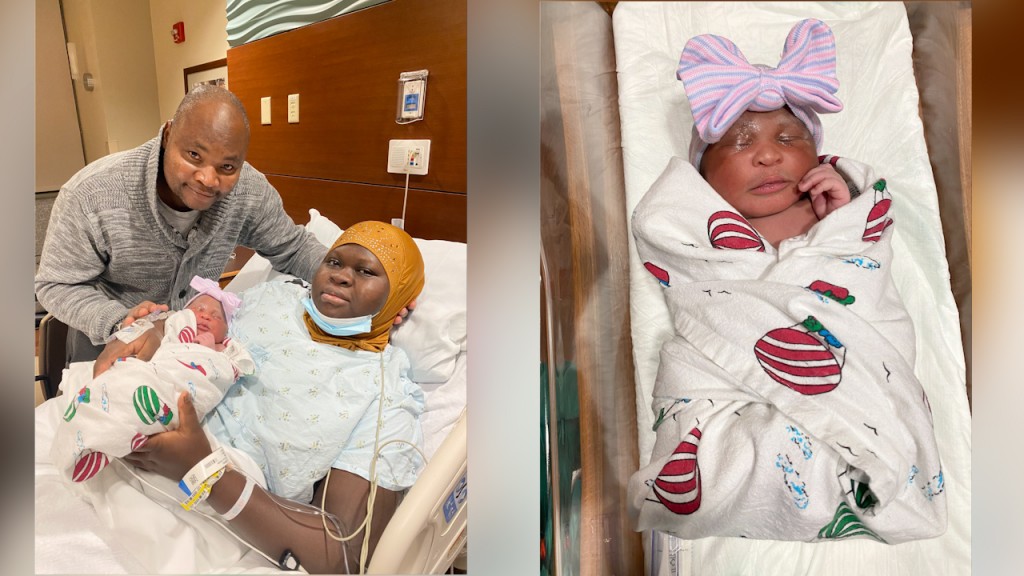 LINCOLN, Neb. (KLKN) – A Nebraska baby was born at 9:21 p.m. Thursday, and you could call it perfect timing.
In military time, 9:21 p.m. is 21:21.
So this one-of-a-kind baby was born- that's right- on 1/21/21 at 21:21.
Ibtihal Bagnanga was born at CHI Health CUMC-Bergan Mercy to proud parents Tessirou Ouro-Tagba and Nasar Bagnanga of Omaha.
Ibtihal weighed eight pounds, 7.8 oz. and measured 19.5 inches long.
The family is recovering at the hospital in – you guessed it- Room 21. Staff purposely assigned the family this room to "keep the trend going!"