ONE-ON-ONE: New LPD Chief explains policies and future plans
Chief Ewins is now Lincoln's top cop and she has big plans for the department moving forward.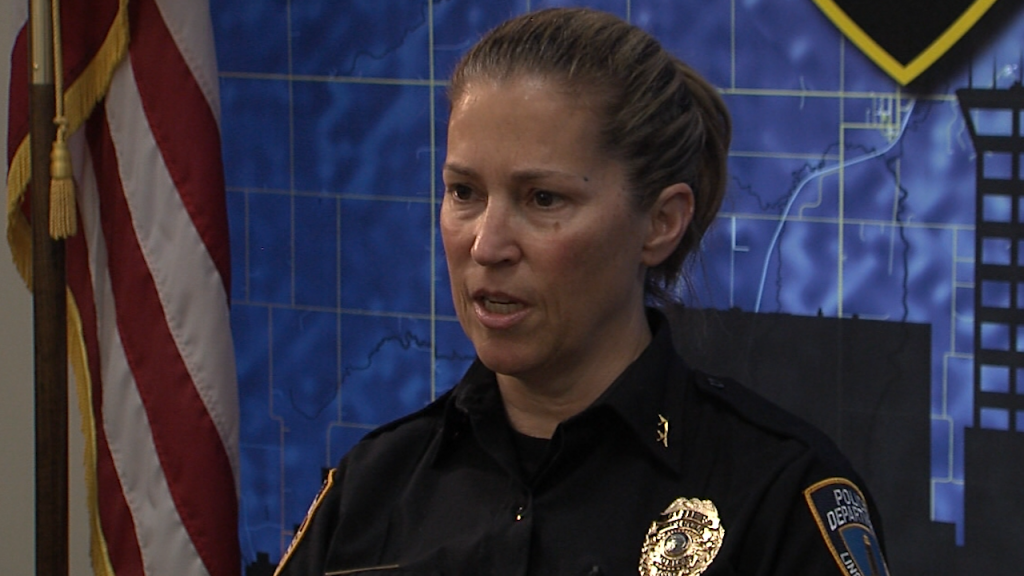 LINCOLN, Neb. (KLKN) – It has been nearly a month since the city swore in Lincoln's newest and first female police chief. Channel 8 sat down one-on-one with Teresa Ewins as she takes on her new role.
Chief Ewins had a dream of being a police officer when she was a little girl, and it later led her to the San Francisco Police Department, where she spent the last 26 years.
Now, she's Lincoln's top cop and she has big plans for the department moving forward.
Diversity, body cameras, and community-police relationships were just several discussions, so lets dive right in.
After protests and civil unrest last summer, meetings and conversations started between LPD and the Lincoln community. Concerns and ideas were brought to the table, hoping to strengthen the police-community relationship, and Ewins has every intention to continue those discussions.
"Having these different meetings and having the community be part of the solutions is really what I'm focusing on right now. They (concerns) need to be on the table, when we're having these conversations," Ewins said. "But they also have to understand our policies and so we really need to get that out there, that our policies are very clear in the actions of our officers."
Chief Ewins says last year was difficult for every department across the country.
"It's hard to look at yourselves and say 'okay, what do we need to do and how do we achieve raising the bar and being a different law enforcement agency,' and so the profession itself has to change and it is, and I think in a very positive direction," Ewins said.
The Chief says she has more plans in the works to continue to build up those community relationships.
"We're looking at one, diversifying our department so when you, people, see us, that they see diversity and that means a lot."
As Lincoln's first female police chief, bringing in more diversity and women is a hope for Ewins, specifically people from Lincoln.
She says locals understand the city and have already growing relationships, a goal she says LPD is striving for.
"We currently have a lot of people in our department that grew up, born and raised," Ewins said. "That was also one of the things that was very attractive to me when I was looking at the department, is that you have people understand, understand this community."
We also talked body cameras for officers, a tool she says that's important, but comes at a high cost. Chief Ewins will be looking over the policies on who should be wearing one and when.
"I do believe in body cameras and I do believe it really has shown communities our professionalism, but it's also used as a learning tool. It's caught some bad images that we have to answer for if it comes to that, and we're perfectly ready to do that," Ewins said.
And speaking of cameras, there is one thing the chief says she'd like to see more of, and that's cameras in the private sector.
"Cameras are really important, and I understand people's concerns about privacy, but it also deters crime and it also solves crime," Ewins said. "It's not that we would watch anything live, that's not our intent, but it would be to be able to capture images of crime that's occurring like shootings and things like that."
And on a lighter note, Ewins says she's learning the city day by day and has found a couple favorite spots, The Mill Coffee and Dish restaurant downtown.