O'Neill woman on military leave surprises younger sister at softball practice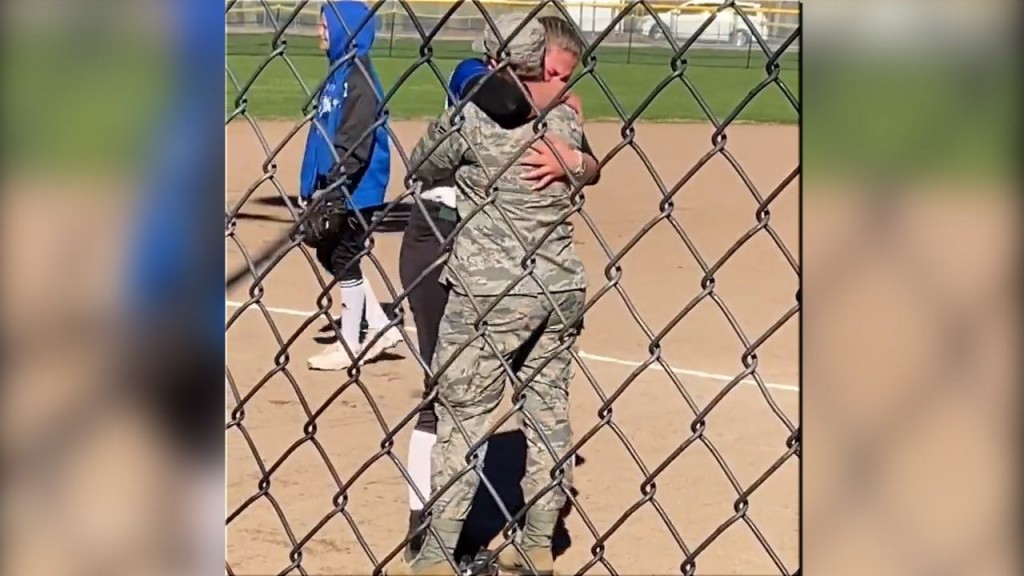 An emotional reunion was caught on camera as a Nebraska woman returning from military duty surprised her little sister at softball practice.
Codi Rose Fehringer, 18, who had recently returned home after graduating from technical training in the Air Force, flew into Omaha for some time at home.
She spent the first couple days visiting her aunt and one of her best friends before heading to Ord where she surprised her 15-year-old sister, Alyssa, a sophomore at St. Mary's High School in O'Neill.
A former softball player herself, Fehringer knew most of her sister's teammates as well.
After her stay at home, Fehringer is leaving for a two-year stint at Kadena Air Force Base in Okinawa, Japan.