One-on-one interview with Governor Pete Ricketts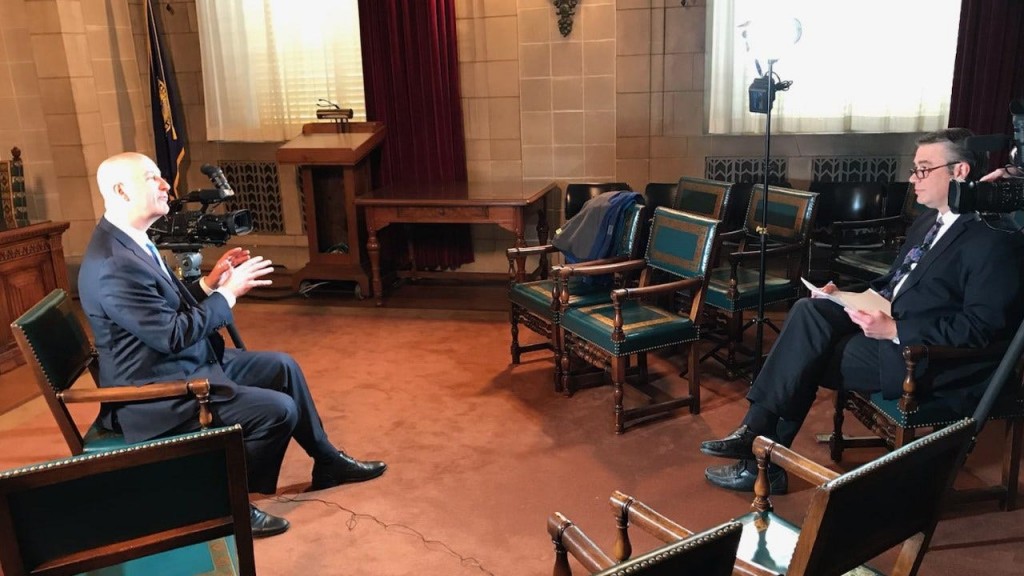 With Governor Pete Rickets giving his state of the state address last week, he's now going more in depth on what he'd like to see in the years to come.
He's been working with Senators to establish a framework to make about $500 million in property tax cuts in the next 3 years.
"It's all going to be based on revenue. Everything's based on revenue. So, if the senator's say they don't want to do tax relief because of tax revenue, they shouldn't want to do any spending because of it either," Governor Ricketts said.
When it comes to disaster relief, he's proposing $60 million from the state to pay it's percentage vs what the federal government is paying.
State prisons a rising issue in Nebraska. State law says Nebraska must declare an "overcrowding emergency" if the prison population is not reduced to 140% of capacity by July. Right now, They're around 700 inmates above that number.
"They're not going to let anyone out unless they meet the parole requirement. so it's an accelerated process," Ricketts stated, "nobody who's not parole eligible will be let out. We'll continue to protect the public's safety. No one will be let out early,"
He touched on a ground breaking new system the state is looking to introduce.
"Young people would start at Peru state, take part in prison management degree and work part time in Tecumseh. So, they get hands on experience, 4 year degree, and then hire them into that to help make sure we have the workforce to move forward to staff facilities and help keep public safe," Governor Ricketts said.
For veterans, the Governor wants to eliminate state income taxes on 50% of their military pensions. While it is still not up to par with other states, Ricketts hopes to make a step in the right direction.