Open enrollment period for Medicare Oct. 15th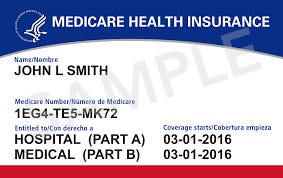 The open enrollment period for Medicare is coming up, it's on October 15th.
Here's some things experts say you should know before you enroll.
Medicare has been broken up into four different parts:
A-Includes hospital coverage.
B-Includes outpatient services.
C-Combines all parts of Medicare.
D-Covers prescription drugs.
Supplements go along with Medicare by filling in those gaps of deductibles and excess charges, that Medicare doesn't cover.