Over 1,800 wreaths placed on Lincoln Veteran graves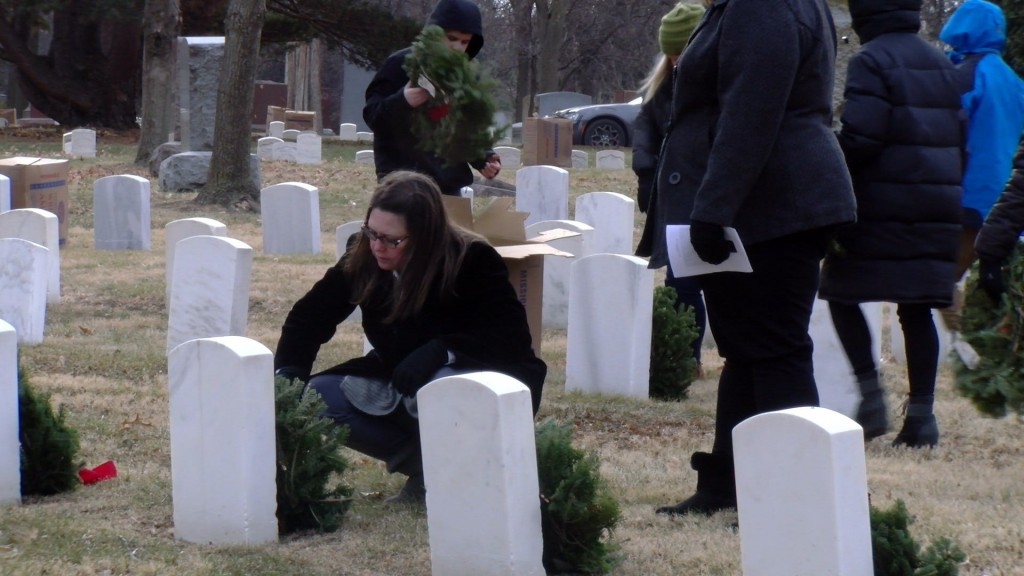 Over 400 people placed Christmas wreaths on veteran graves.
It all happened this morning at Wyuka Memorial Cemetery. It's a part of the National Wreaths Across America event. A lead coordinator says over 1800 wreaths were placed on graves by local volunteers who gave their respects to forgotten soldiers.
"It's important to honor the people who give us the freedoms we enjoy so once a year is not a big deal after what they've given for us," said Michael Koeler, a volunteer.
Some of Lincoln's military leaders said a few words and a ceremony was held to honor those passed on. Volunteers could donate to the cause or help lay the wreaths.