Parents, students glad to be back cheering in full voice at high school football games
At Seacrest Field, not a lack of Lincoln North Star fans cheering on their team.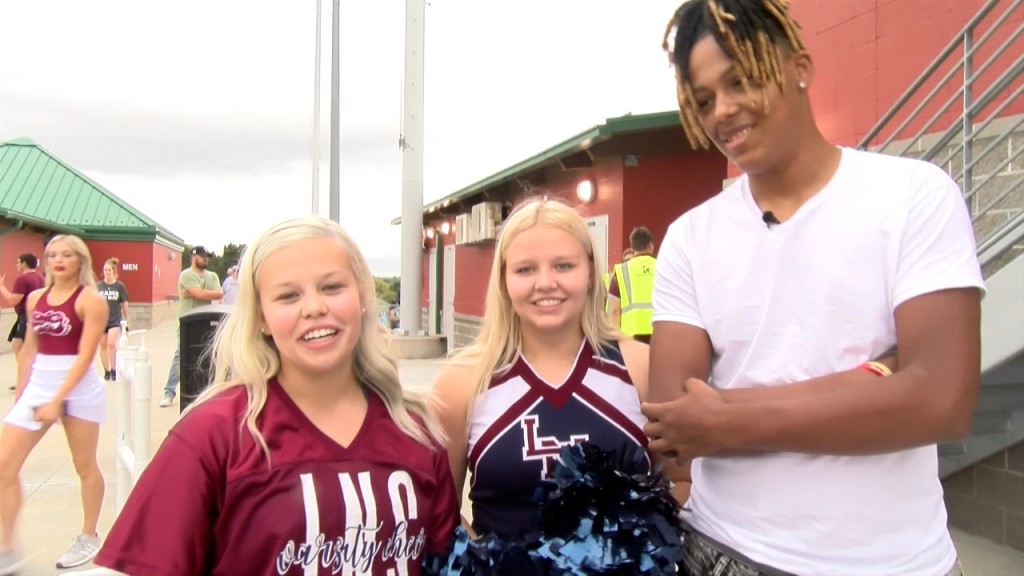 LINCOLN, Neb. (KLKN) — At Seacrest Field, not a lack of Lincoln North Star fans cheering on their team.
Two sisters, who cheer, say it makes a big difference after last year when limitations of who could come dwindled the crowds.
"It changed a lot because the whole season to start really like dead for the cheerleaders or trying to keep us more spirited and we can have our parents in the student section so it made it better, knowing my mom is there watching me," said Amya Brown with her sister Alexa.
"I wouldn't want it any other way," said Amy Brown, mom of Alexa and Amya. "They've been doing cheer for about seven years. It's just fun to be here and cheer on the team."
Their mom adds during the heart of the pandemic, it kept many from attending, so she's glad to see her girls cheer and be normal teens.
"It's amazing that they actually have this drive and they're getting good grades and getting out here and supporting their team and their school," said Amy.
"I love it and it is a big change and how we cheer how it affects us, it just makes us more spirited and filled more school spirit," said Amya.
"With all the crowd being loud and just there to respond to our cheers," said Alexa.
Other students chimed in.
"I like to go to football games," said Antallah Sandlinel. "They're fun to hang out with people."
" A lot of yelling and losing my voice and cheering the team on," said Kenmauri Singleton.
Homecoming for their school is also tonight, another event students are glad to have back.
The students all agree having pride together is what makes high school football fun.