Parthenon celebrates 200th anniversary of Greek Independence Day
The Dynamis Greek dancers performed twice on Saturday night. It was their first event since the pandemic.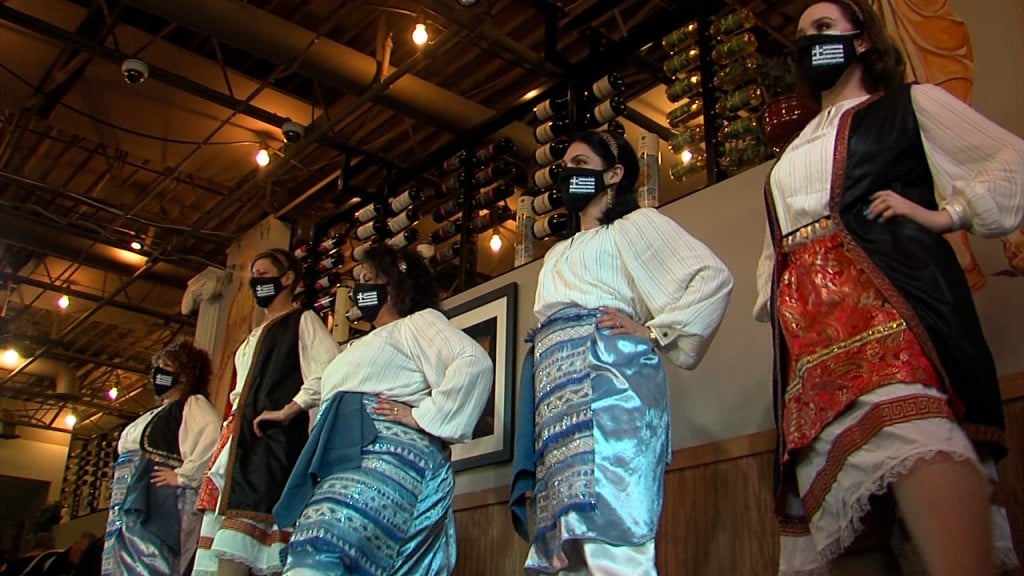 LINCOLN, Neb. (KLKN) – Several people gathered at Parthenon Greek restaurant on Saturday night to celebrate Greek Independence Day. The day marks when Greece finally began the revolution and became independent from slavery and oppression of the Ottoman Empire.
Dozens of community members watched the Dynamis Greek Dancers of Lincoln perform. The group performed Greek dances from difference parts of Greece. Dynamis Greek Dancers is  Lincoln's only Greek folk dance group. They have performed at Annunciation Greek Orthodox Church.
It was their first performance in over a year.
"We have not performed since 2019," member Kirsten Chrisoulis said. "Its been about a year and a half, so we're excited to be back here at the restaurant."
The group has a "My Big Fat Greek Festival" planned for August. You can find all the updates on the event at the group's Facebook.