Penelope's Lil' Cafe one of many participating in Takeout Tuesday
Many restaurants have made the adjustment to carry out orders only.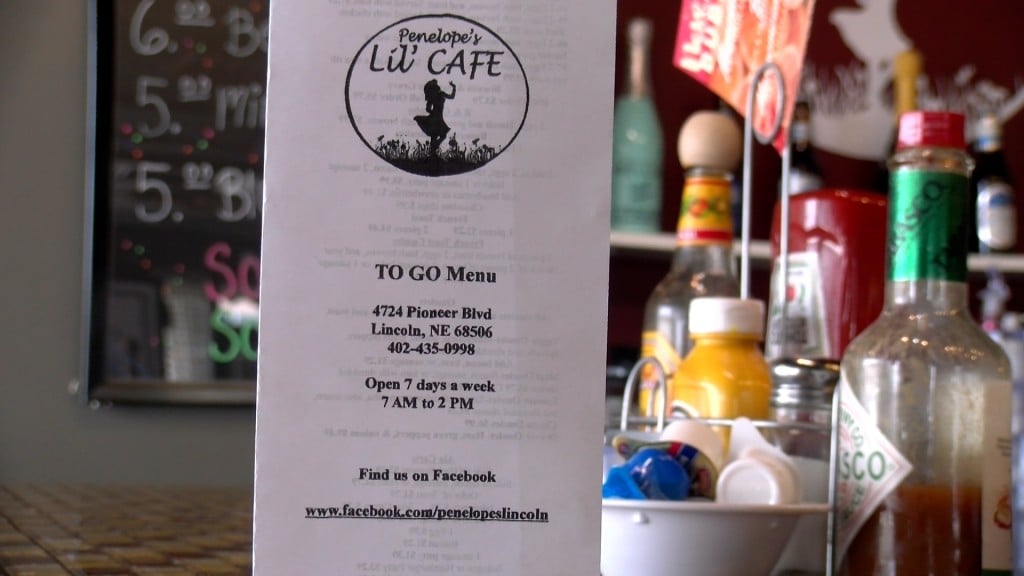 Empty tables and a quiet dining area are the reality many restaurants are facing during this pandemic but Governor Ricketts is hoping to encourage people to support restaurants in a different way.
"Now I've signed this official proclamation to make every Tuesday for the rest of the month of April takeout Tuesday," the Governor said in  a press conference on Monday.
It's a proclamation Brenda Failor with Penelope's Lil' Cafe was happy to see.
"I was so excited to hear that. So, thank you to Governor Ricketts. That was a nice surprise to hear I'm really hoping that will promote business," Failor said.
While Penelope's continues to see all their regulars, they're working on ways to keep business flowing.
"We're trying to make it more accessible to them. They didn't even have to come into the restaurant, I will bring it out to you that way you can keep minimal people in the restaurant as well," Failor said.
While the adjustment was a hard one to make at first, Penelope's has now stocked up on to–go boxes and added an extra computer system and phone to the kitchen so they're ready for any and all call in orders.
"Support your local restaurants here in Lincoln. We're struggling and we're trying and we want to be open," Failor said.