Penn State eliminates Husker men's basketball from Big Ten Tournament
The Huskers season came to end on Thursday night.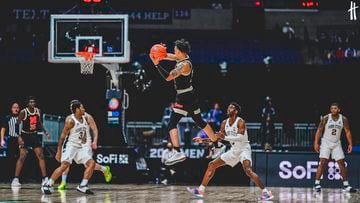 INDIANAPOLIS — Nebraska couldn't hang on to a 14-point halftime lead as the Huskers fell to Penn State 72-66 on Wednesday to end their season.
Penn State shot less than 30 percent from the floor in the first half but came out on fire to start the second. The Nittany Lions forced 14 turnovers and held the Big Red to just 30 percent shooting in the second half.
Trey McGowens led the Huskers with 13 points while Kobe Webster and Thorir Thorbjarnarson were also in double figures. Penn State's Jamari Wheeler led all scorers with 19 points.