People's City Mission feeling effects of rising food prices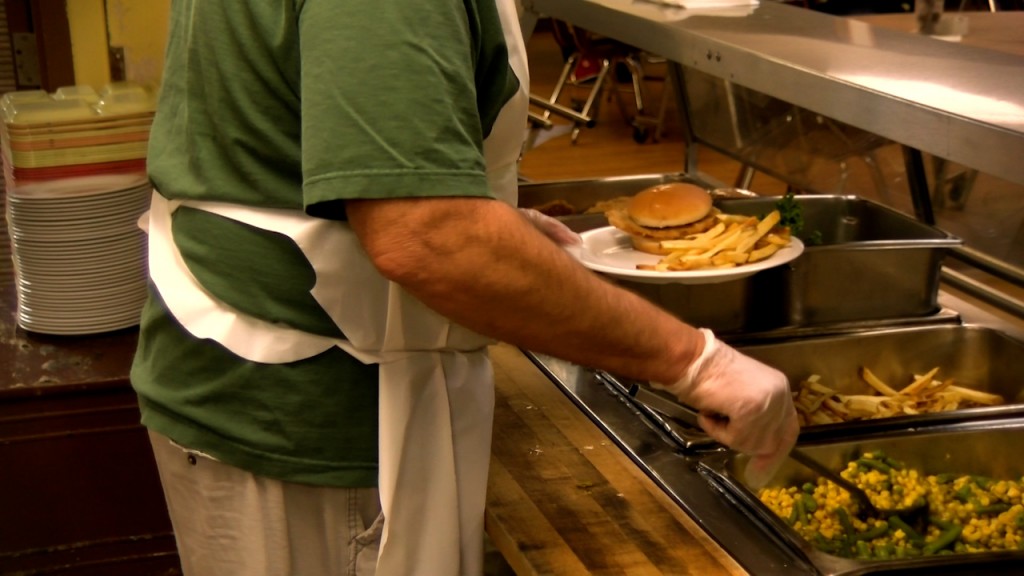 LINCOLN, Neb. (KLKN) – A rise in food prices is affecting many restaurants and businesses, including a Lincoln homeless shelter.
"It gets really expensive and we're feeling it. we're watching it carefully. We haven't had to cut back yet or start making, you know, soup and sandwiches, but we may get there," Pastor Tom, the CEO of People's City Mission said.
The People's City Mission says if rising food prices continue, it could cause some future changes in the way they feed those in need.
The shelter serves around 400 to 500 meals a day, about 250,000 meals a year.
"We may have to do things like have less meat, make cheaper kinds of dishes, things like that. We don't want to do that, but if you have to, you have to," Pastor Tom said.
75% of their food comes from local suppliers in town, the rest comes from the Food Bank and public donations.
People's City Mission has been serving the homeless for 117 years, and that won't change this year. But the higher prices have put pressure on.
"The old traditional soup kitchen, where they throw everything in a pot, we're not there yet. But we will try to feed everybody, but what we're feeding them may change if the prices keep going up," Pastor Tom said.
Every year around the holiday, they give out around 500 turkeys.
Last year, they got them for about 99 cents a pound. But this year, the turkeys are about $1.40 a pound, which adds up.
The Mission says they will still be giving out turkeys but at a high cost.
"It just gets more expensive and you have to watch it. You do what you can, but at some point maybe we will have to give away 400 turkeys if it keeps going this way. I don't know," Pastor Tom said.
If you'd like to donate to the People's City Mission, you can do that on their website: www. pcmlincoln.org/.