People's City Mission gives out over 4,000 Thanksgiving baskets
The People's City Mission Help Center hosted its annual Thanksgiving Basket Giveaway on Saturday.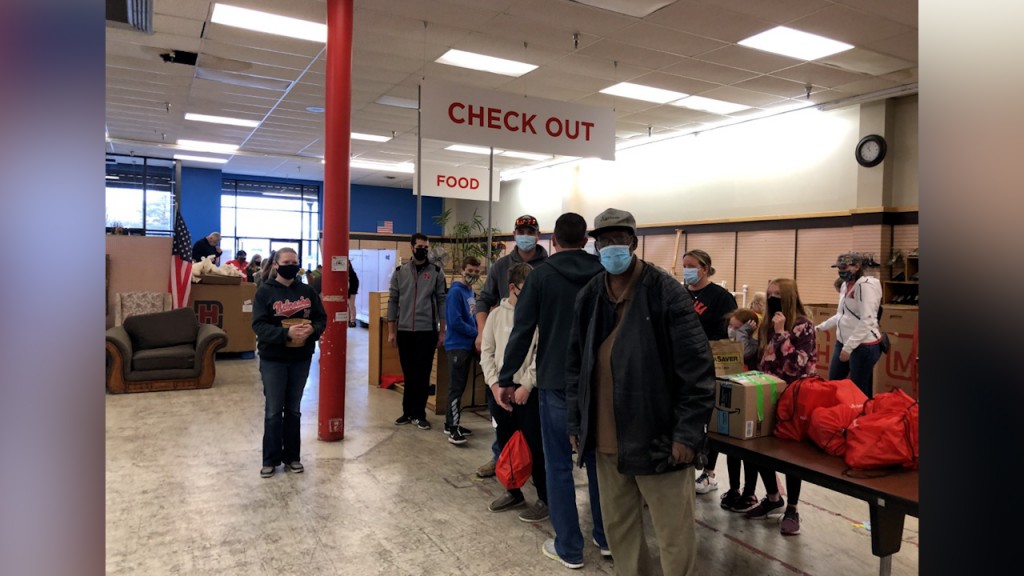 LINCOLN, Neb. (KLKN) – Hundreds of people lined up outside the People's City Mission Help Center on Saturday for a free Thanksgiving meal.
Over 4,000 Thanksgiving baskets were given out to families in need. Guests received turkey, mashed potatoes, stuffing, green bean casserole and more.
"I've been with the People's City Mission for about nine years now, director Earl Richardson said. "I have yet to see someone who didn't qualify for our services. Usually, people don't come to us unless they really need us. There's an application process where we ask them a few questions, get them signed up and in our system."
The center says business was slow at the start of the pandemic because they were still learning about the virus. Now, they're able to provide a safe experience for those in need.
Richardson said the center is actually exceeding the number of individuals they're able to help in the community in regards to the resources they are giving out.
"We actually love it, because we're in the business of helping people and giving items and resources to people," he said. "Right now, we're just happy we can play a part in that."
Whether it's clothing, shoes, personal items or a Thanksgiving meal, Richardson says they want to give back.
"My dad taught me a long time ago that being rich is not about how much money you have," he said. "It's about how much you can give. I'm fortunate enough to be in the position where my job is to give to the community."
If you're looking to donate to the mission, or are interested in utilizing its services, you can visit the People's City Mission Help Center's website.