Pfizer announces new statistics on vaccine safety for 12 to 15 age group
Following a 10 month trial, Pfizer and BioNTech announce 100% continued efficacy of the Pfizer-BioNTech COVID-19 vaccine in the 12 to 15 age group.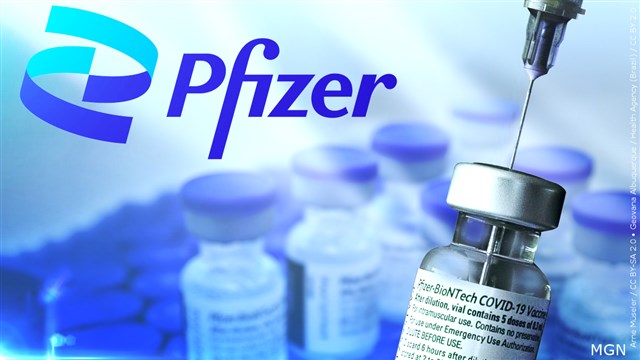 NEW YORK & MAINZ, Germany (KLKN) – Pfizer and BioNTech have announced results from a long-term analysis of the safety and efficacy of the Pfizer-BioNTech COVID-19 vaccine showing 100% effectiveness in individuals 12 through 15 years of age.
These findings come from the Phase 3 trial show a two-dose series of the Pfizer-BioNTech COVID-19 Vaccine (30-µg per dose), measured seven days through over four months after the second dose.  The trial took place from November 2020 to September 2021, data was collected up to six months after the primary vaccination and aimed to monitor the continued efficacy throughout key milestones.
Of the 2,228 trial participants, 30 cases of COVID-19 were found in the placebo group and zero cases were in the Pfizer-BioNTech vaccine group, corresponding to a vaccine efficacy of 100%.
Efficacy was consistently high across gender, race and ethnicity demographics, obesity, and comorbidity status.
Before being approved for mass vaccination roll-out, Pfizer reported 100% efficacy in a previous short-term trial.
+MORE: BREAKING: Pfizer announces their vaccine is 100% effective in kids age 12-15
Visit pfizer.com to read more information on the trial.