PHOTOS: Deputies seize 50+ pounds of marijuana hidden in car doors, seats
The Lancaster County Sheriff's Office says they found 53 pounds of marijuana hidden inside door panels and seats of a man's car.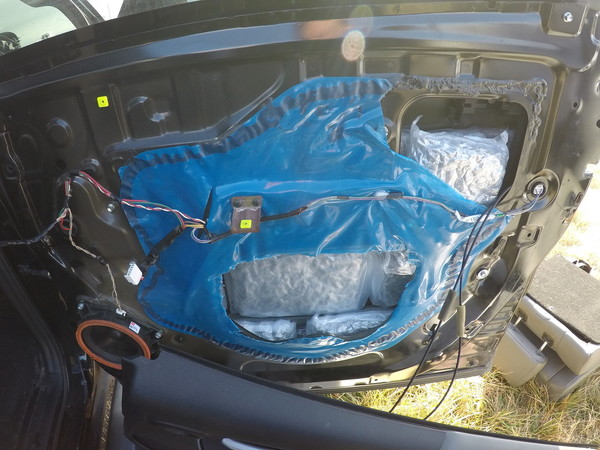 LINCOLN, Neb. (KLKN) – Lancaster County Sheriff Terry Wagner says deputies arrested a Florida man over the weekend after finding more than 50 pounds of marijuana strategically hidden in the doors and seats of his vehicle.
Wagner says deputies pulled over a 2015 Toyota Tundra on Highway 77 near Rosa Parks after the truck was seen following too closely to other cars.
During the traffic stop, Wagner says the deputy on duty had reason to believe that the man, Christopher Ramos from Florida, was involved in criminal activity.
While searching the vehicle, deputies found voids in various places including the door panels, tailgate, and seat cushions, where 53.5 pounds of vacuum-sealed marijuana was being hidden, along with 2,100mg of concentrated THC.
Ramos was arrested and lodged in the Lancaster County Jail for possession of a controlled substance with intent to deliver.