Picking up the pieces: Lincoln dentist devastated after car crashes through his office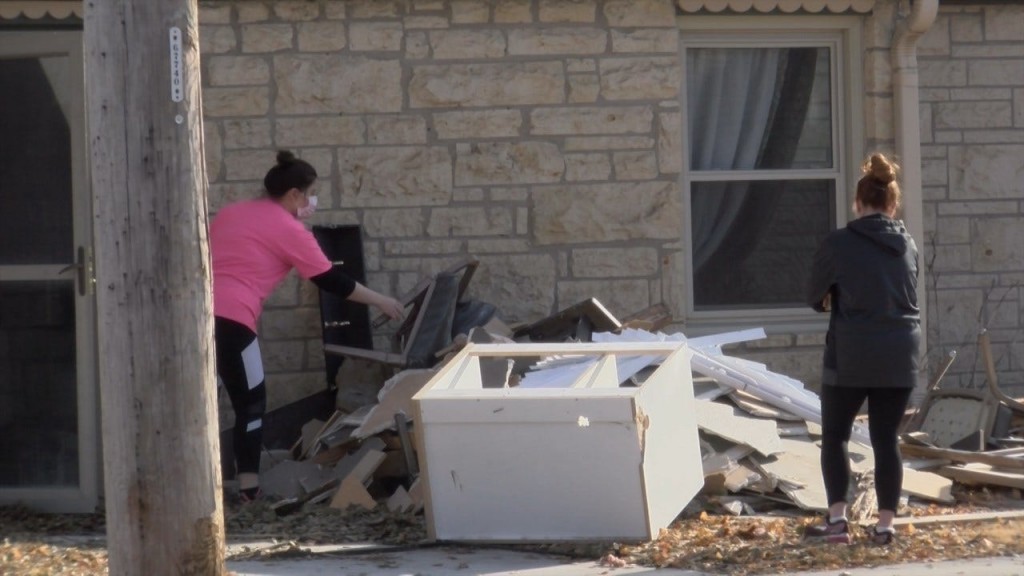 ACCORDING TO POLICE, TUEsDAY NIGHT, JUST BEFORE 7 p.m., A 28-YEAR-OLD LinCOLN WOMAN WAS DRIVING EASTBOUND ON HAVELOCk. THEY SAY SHE HAD BEEN TEXTING AND DRIVING WHEN HER CAR SWERVED, STRIPPING A TREE, BENDING A ROAD SIGN, TAKING OUT A LIGHT POLE, AND CRASHING THROUGH THE WALL OF Dr. Zieg's Dental Office, located near 63rd and Havelock.
No one was in the office at the time of the accident and the driver has no reported injuries. But, the damages to the office along are estimated to be $40,000.
Across the street, Isle's Pub and Pizza employee's heard the commotion.
"I heard it happen and looked around the corner," said Austin Becwar, "But, by the time I came around the corner it was already inside the building".
"Oh yeah, I was cooking in the kitchen and then seeing everybody rush towards the window over there," said Drew Riddle. "After I came out and saw what happened, I ran across the street to check and see if she was okay. She was standing there pretty shook up. There was debris all over, so I cleaned up the road a little bit".
But, the story doesn't end there. After speaking with the owners, they were overcome with emotion as they recounted how community members helped to clean up the office, and even boarded up the damaged wall.
Although they still have a long way to go until they can reopen, the office could not express their gratitude enough to the Havelock community for their support.