Pickup driver dies after hitting semi on slick highway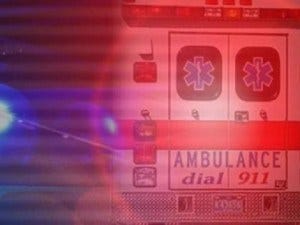 RICHLAND, Neb. (AP) – Authorities say a pickup truck driver was killed Thursday morning when the pickup rammed into an oncoming semitrailer on U.S. Highway 30 in eastern Nebraska's Colfax County.
The crash occurred about a mile northeast of Richland.
The county attorney says the westbound pickup swerved into the eastbound lanes and struck the semi despite the semi driver's efforts to avoid the collision.
Authorities say the slick pavement likely caused the accident.
The drivers' names haven't been released.