Pickup truck rolls down bank late Tuesday evening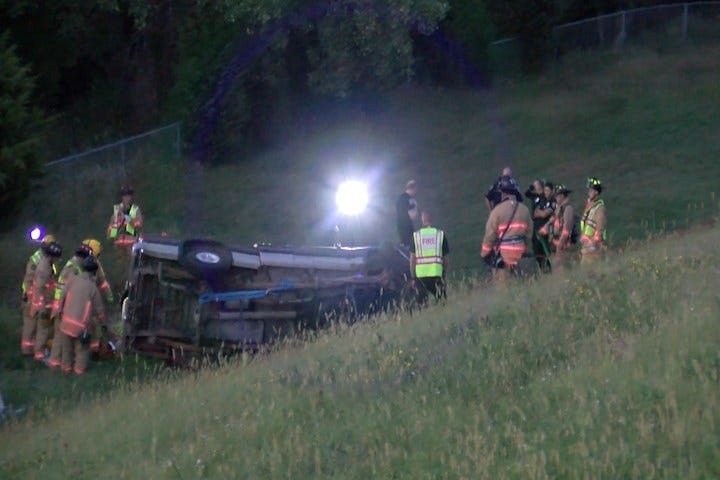 A pickup rolled several times in Lincoln around 7:30 pm Tuesday evening.
The crash occurred near Rosa Parks Way and Highway 77.
Several crews were called to the scene. The driver of the pickup was trapped for a while in the vehicle.
"It rolled down a pretty steep hill," said Capt. Danny Scharff of Lincoln Fire & Rescue. "Unknown speed…on arrival we triaged the patient. The patient was conscious and was talking to us."
The man's injuries are not considered life threatening at this point and he is currently getting checked out at the hospital.
It is not clear what caused the crash. The investigation is on-going.