Pine Lake road roundabout open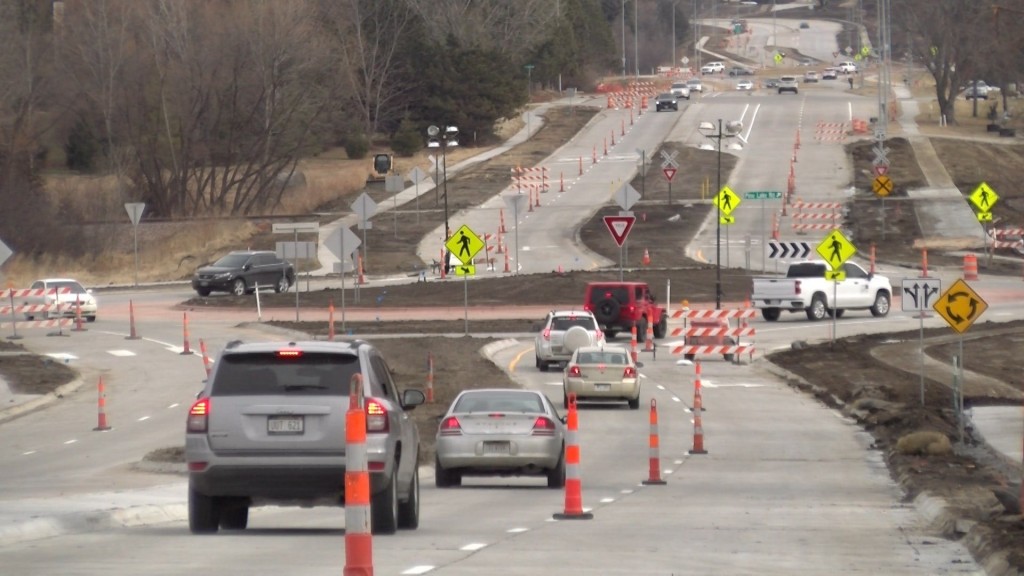 Lincoln drivers rejoice, the Pine Lake roundabout construction connecting 61st and highway 2 is finally open.
The 2 year project roundabout at pine lake and 61st streets opened around 10 Tuesday morning.
"I woke up this morning, I was thinking oh I gotta go to SAM's but I don't want to detour, but I did. And then I come home and a quarter to 11, I see everybody is flying through here on pine lake road. I'm so happy it's open. It's been too long," Village Gardens resident, Mary Ann Boryca said.
Residents are all too happy.
"It's been a long two years, but we see the greater good of the project," Village Gardens resident, Chris Collins said.
The project finally has one lane open for traffic each way.
"So I did look with great joy and interest that it was open at least for one lane, and I know that there's some other lanes that will be open once the roundabout's finished in this passageway down into the Thompson Creek area, so I'm really looking forward to using that and I do shop along Highway 2, so it's nicer not to have to go around," Collins said.
They say they know the rest of the Lincoln public can't wait to use the arterial access road.
"It's going to be busy. I know that the road is going to be busy," Boryca said.
Those that spoke are grateful for the promise with getting the road done just in time for the holidays.
"So I would like to compliment them for their hard work, maybe they don't get all the appreciation that they deserve, so bit project, a lot more goes in to it than most people think, so yeah I really do appreciate those guys working on that," Collins said.