Planned power outage for Falls City, NE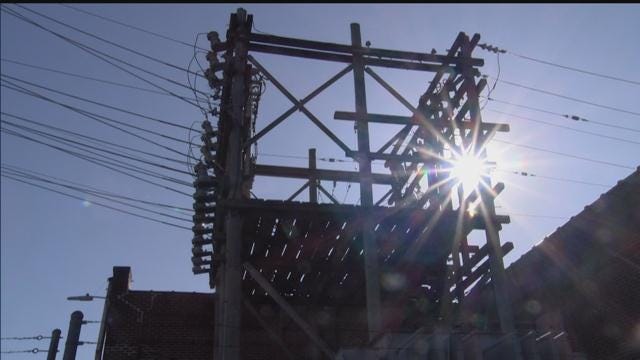 A power outage is planned for Falls City on Thursday so crews can repair electrical cables damaged December 19th.
A squirrel chewed through a significant power cable on that day, which cut two-thirds of the town's power.
"We found out that a squirrel had gotten to chew through part of one of our insulated cables that feeds out on one of the circuits," Utilities Superintendent of Falls City, Ray Luhring said.
Since then, the town made a temporary "bandage" to keep the power supply going until the proper tools and technicians could arrive, but the temporary fix cuts some of the operating limits down and in half.
"The original plan was to order the material right away and hopefully get it done over the holiday break so that it doesn't affect the schools, but time wise that didn't happen," Luhring said.
Officials say that two–thirds of the town will be without power for a significant part of the day while the electrical line is being worked on.
"Doing it as quick as possible to avoid a catastrophic failure, to where maybe if that cable failed and arced across, it may take 3, 4 or 5 or 6 cables out and we might have people out for 4 5 or 6 days," Luhring said.
In the meantime, a local church at 20th and Towle streets will provide a warming station for displaced residents without power to check in during the work.
"We do encourage people to go to the Lutheran church, it's handicapped accessible, bring food, bring games and have a good time with fellowship," Mayor of Falls City, Shawna Bindle said.
The town is looking at the positive amid the disruption.
"Luckily the weather will be 58, it'll be nice, that helps a little bit, people will still be chilly. We don't want our customers to lose power, but employee safety is always number one, and shutting down the circuits enables our employees to be safe," Bindle said.
Luhring reminds residents to keep their appliances closed during the outage.
"As far as the freezers, refrigerators, those type of things, just don't open them, leave them shut, their food and supplies will be just fine, not a problem," Luhring said.