Police give timeline of shooting at Omaha Target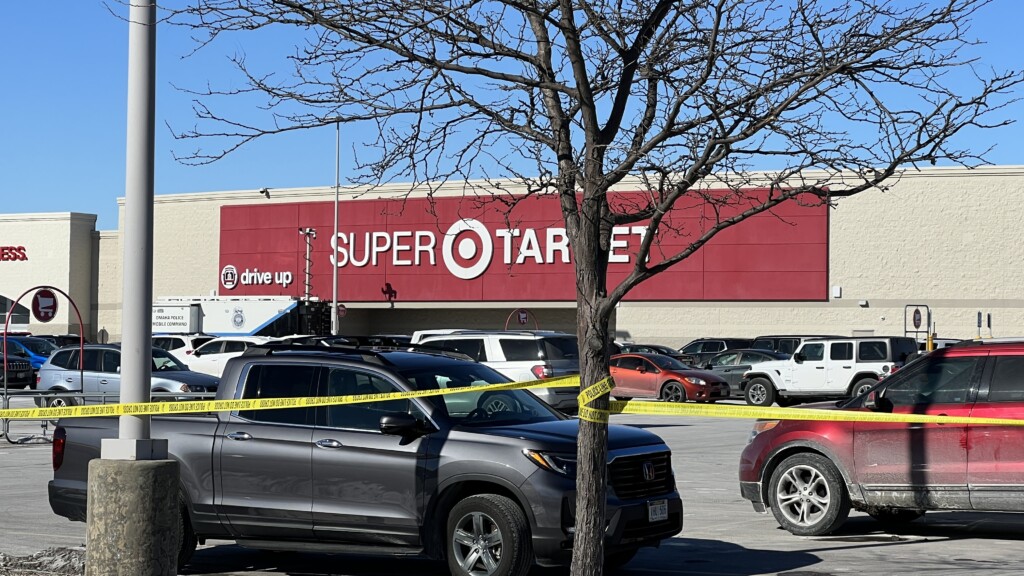 LINCOLN, Neb. (KLKN) — The Omaha Police Department has provided a moment-to-moment timeline of Tuesday's shooting at Target.
The breakdown details the movements of the gunman, 32-year-old Joseph Jones, as he entered the Target and began shooting his AR-15.
This is how the incident unfolded, according to the Omaha Police Department:
11:49 a.m. – Jones arrives at Target in a personal vehicle.
11:56 a.m. – He removes a cardboard shipping box from his vehicle and walks into the southeast grocery entrance wearing a dark-colored coat and hat.
11:57 a.m. – Jones walks to the pharmacy area, where the shipping box was later found.
11:58 a.m. – He points the rifle at a Target employee. He then points the rifle in the air, firing one round. The shooter walks toward the front of the store and fires another two rounds.
11:59 a.m. – Jones takes off his coat and fires the rifle toward the self-checkout. He then fires at a drink cooler.
11:59 a.m. – Douglas County 911 receives the first 911 call about the shooting.
11:59 a.m. – First police unit is assigned the 911 call.
12:00 p.m. – Jones enters the vestibule and fires multiple rounds.
12:02 p.m. – The gunman briefly exits the store and then reenters. He fires another round.
12:04 p.m. – Jones walks west through the store, still holding the rifle.
12:05 p.m. – Officer Brian Vanderheiden and a Nebraska state trooper enter.
12:05 p.m. – Vanderheiden and the trooper make contact with Jones, who is still holding the rifle.
12:06 p.m. – Vanderheiden shoots the gunman.
Police say Vanderheiden shouted more than 20 verbal commands for Jones to drop his rifle.
Jones replied, "Come on!" three times while refusing to drop the weapon.
He then said, "I'll kill you!" according to Omaha police.
Vanderheiden then fired a single shot, which hit Jones and killed him.
The interaction between Jones and Vanderheiden lasted just 15 seconds, police say.
Police are still working to determine why Jones entered the Target and began firing. They think roughly 250 people were in the store at the time.
After the investigation, a grand jury will review the actions of police, as required by state law.
If the grand jury finds no wrongdoing, body camera footage of the shooting will be made available to the public through the court.