Police officer shootout in New Jersey; injuries reported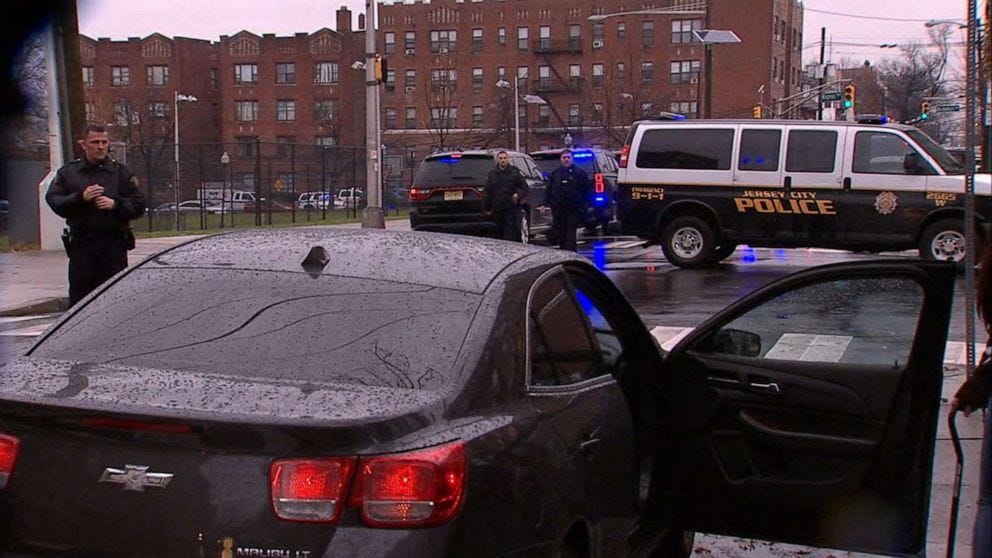 "Courtesy ABC News"
A gun battle has broken out in New Jersey after a Jersey City police officer was shot by two suspects at a cemetery, police said on Tuesday.
The officer was responding to a call of two suspects near a Jewish supermarket at Wilkinson Avenue and Martin Luther King Dr. in Jersey City, police said.
When the officer arrived to the Bay View Cemetery, the suspects opened fire with long guns, police said.
At least one suspect then retreated to the supermarket and allegedly continued to fire at responding officers.
The other officers retreated, and at least one suspect remained barricaded inside the store, police said.
One person believed to have been inside the supermarket at the time was injured, police said. Up to four people were inside the store at the time.