Political sign thefts up from 2016 election year
With the General Election just 43 days away, those political yard signs you see on almost every street has become a major target for thieves, no matter what political party.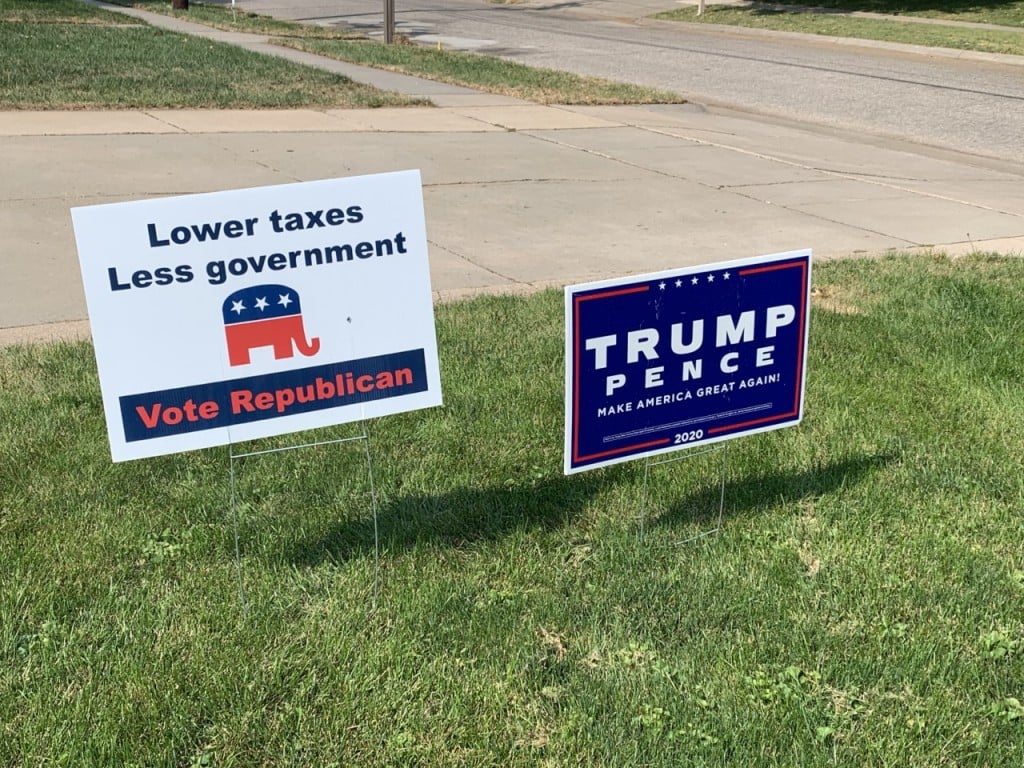 LINCOLN, Neb. (KLKN) – Political signs being stolen is nothing new but compared to the 2016 election year, the numbers have gone up.
Whether you have a Trump sign or a Biden sign in your front yard, you have now become a target for thieves. People all across Lincoln are losing their political signs left and right and if you are one of the fortunate ones with a sign still standing, then you probably have become a target in other ways.
"It has felt uncomfortable at times when you get this aggressive drive by and what had looked like a group of teenagers driving by and hollering something at our son who is only 14," Chip Stanley said regarding his Biden sign in his yard.
Just down the block, a Trump sign was stolen last Wednesday from a Lincoln yard. The homeowner told Channel 8 News reporter Alexa Skonieski that she brings her Trump sign inside every night and puts the sign back outside come morning to make sure it doesn't disappear. The homeowner also said she has purchased extra signs.
"I have additional signs if they are stolen because I really don't feel that I should let the thieves intimidate me," one Lincoln resident said.
As for what this supporter would say to the person that stole her Trump sign?
"I pray for them, I hope they won't feel the hate and the feelings they will have that make them steal and destroy because it is a criminal act," she said.
For another homeowner, they left a handwritten note to the thieve or thieves that stole their Biden sign out of their front yard. The letter saying every sign stolen, they will make an additional donation to the Democratic party.
Lincoln Police said you can report your stolen political sign online to law enforcement but added that most people do not report this type of theft.