Portion of South 70th Street reopened with new roundabout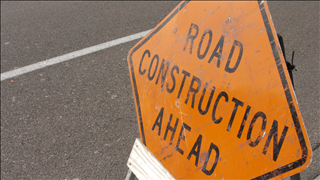 South 70th Street, from Highway 2 to Yankee Hill Road, has reopened following construction of a roundabout at the intersection of S. 70th Street and Pine Lake Road. The street had been closed since September.
The roundabout intersection is part of a larger project to widen and increase safety on Pine Lake Road between S. 61st Street and Highway 2.
The work will widen Pine Lake Road from two to four lanes, add a roundabout at Blanchard Boulevard, install railroad crossing gates, add a pedestrian and bike trail under crossings, build ADA-accessible sidewalks and upgrade street lights for LED technology. T
he project is expected to be completed by fall 2019 and is funded through the City's Capital Improvements Program.
For more information about the project, visit lincoln.ne.gov (keyword: Pine Lake) or contact Randy Saathoff, Public Works and Utilities, at 402-441-7711 or rsaathoff@lincoln.ne.gov. Current information on street closures is available at lincoln.ne.gov (keyword: closure) or through the Waze mobile app.