Power restored following outage in southwest Lincoln, Channel 8 station without power for short time
Channel 8 and 1,200 others in southwest Lincoln are without power.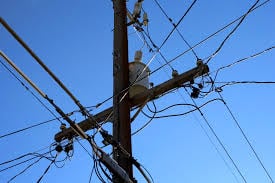 Update: 11:10 p.m.
Power was restored about 10:30 p.m. Awaiting word on reason for the outage   It lasted for about an hour.  KLKN returned to air.
Original Story
Lincoln Electric System reports a power-outage in southwest Lincoln. The outage is affecting 1,200 customers in the area.
Channel 8 is also without power at this time. It is unknown what the cause of the outage is from.
LES is aware of the outage and is working to find out more.
View the outage on LES here.
Stay here for more details as the story develops.