President and Melania Trump send Christmas message to Americans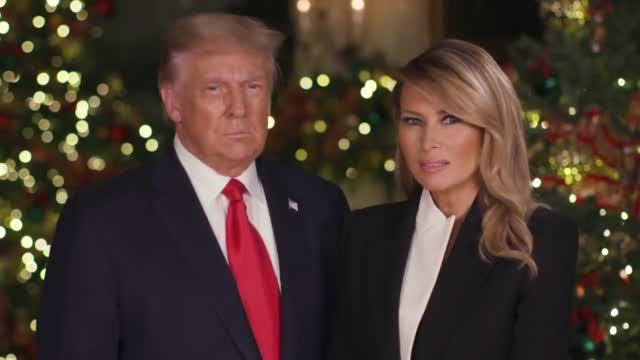 (KLKN) – On Christmas Eve, President Trump released a holiday message on his Twitter account with the first lady by his side.
"The President and I want to wish every American, a very Merry Christmas," Melania said. "As you know, this Christmas is different than years past, we are battling a global pandemic that has affected all of us yet to this great challenge we have been inspired by the kindness and courage of citizens across this country."
They thanks many of the workers who have helped America through the pandemic and celebrated those who made a vaccine possible in less than a year since COVID-19 was first detected, calling it a "Christmas Miracle".
"In this holy season we thank God for His infinite love and we pray that the light of his glory will forever shine on this magnificent land. On behalf of the entire Trump family, we wish you a very Merry Christmas and a Happy New Year."