'Pretty grim pictures': Bryan Health images show impact of COVID-19
Bryan shared the images - CT scans and x-rays - on Tuesday to provide a visual for the impact the virus has on the body.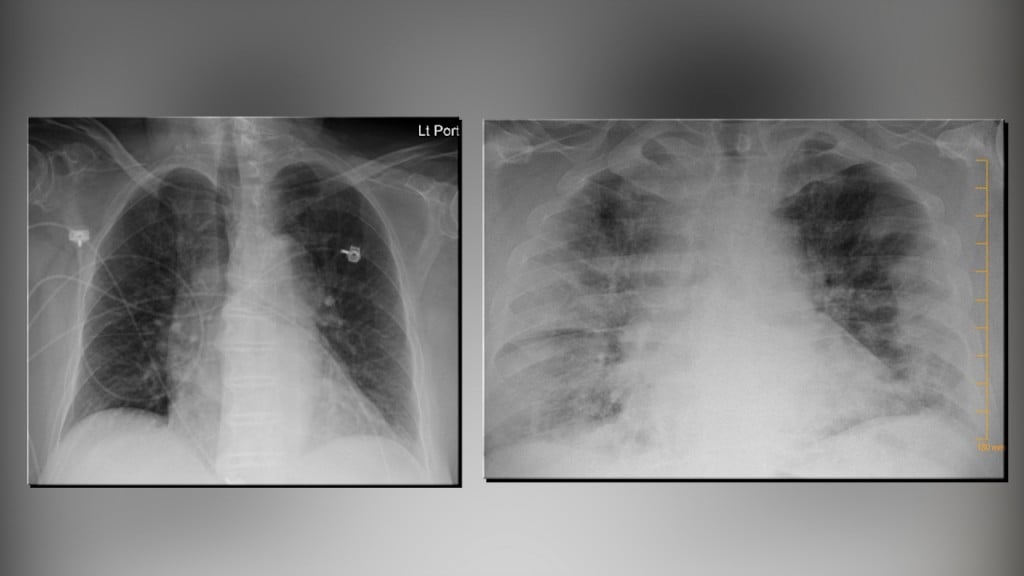 LINCOLN, Neb. (KLKN) – Pretty grim pictures.
That's how Alissa Clough, a hospitalist working with coronavirus patients at Bryan Health hospitals, described the medical images of her patients.
Bryan shared the CT scans and x-rays on Tuesday to provide a visual for the impact the virus has on the body.
The initial images show more "black" space. The later images become crowded with white masses – the pneumonia and dying tissue the virus causes.
"Black is good, white is bad," Clough said.
Clough is part of a 65-member team that has been caring for Bryan patients since the pandemic began.
In all, the group has seen 784 patients ranging from infants to people in their late 90s.
To date, 81 of those people have died, Clough said, 10 of them in the last week.
"It was a very hard week," she said.
Right now she's helping care for 265 patients and slightly less than half have the virus.
Clough says many of the patients she sees don't have serious symptoms, with some only needing a small amount of oxygen to get by.
Many others, she says, are dealing with much more severe symptoms.
Of the 18 patients she cared for in the past week, 14 were on high levels of oxygen.
Clough says she feels defeated when she has to tell family members to be patient while they wait for treatments to improve someone's health.
She's optimistic about a vaccine, and asks in the meantime for people to take steps to stop the spread.
"We won't fix a pandemic overnight but we can continue to be diligent," she said.