Quiet and mild for the next several days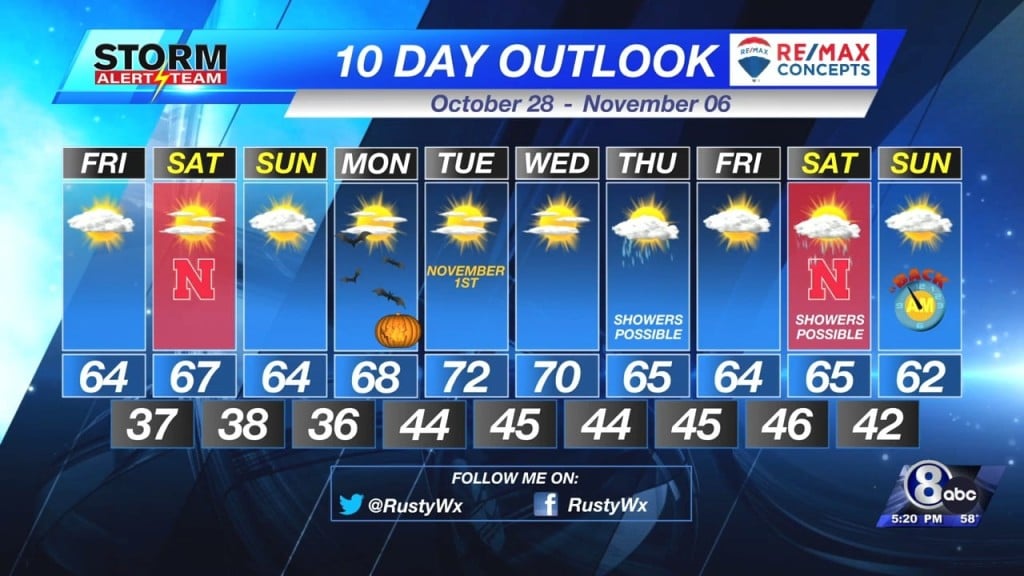 Our average high for the end of October is right around 60 degrees. We're going to be above that for the rest of October and the first part of November! Precipitation chances are minimal, though. We'll see a few showers tonight, then we have to wait until the end of next week for our next chance of rain.
For Friday (above) we'll start off cool, but still above average by about 5 degrees. We'll warm up into the middle 50s by noon, and top out in the middle 60s later in the afternoon. There will be a mix of clouds and sun with a light southeast breeze.
If you are still on the look for that perfect pumpkin, there's still time. And it'll be a great few days to get out and about! Highs will be in the middle and upper 60s through the weekend with plenty of sunshine.
Chief Meteorologist Rusty Dawkins
Twitter: RustyWx
Facebook: RustyWx