RAW VIDEO: Watch as a gas line explosion burns in Burt County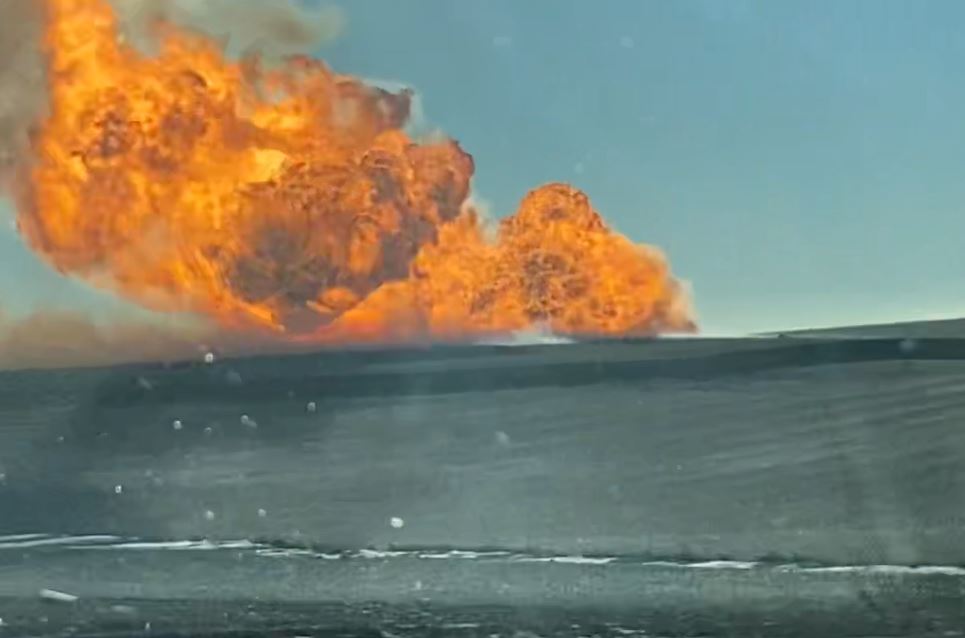 LYONS, Neb. — Intense video from a gas pipeline explosion in Burt County could be seen for miles in Burt County on Christmas Eve.
The fire is in an isolated spot and was going to burn itself out after the line was capped, as it is standard according to Northern Natural Gas spokesperson Mike Loeffler. Nobody was injured or in danger because of this incident he confirmed as well.
The cause of the explosion is not known, and only a handful of customers were impacted as of Thursday evening.