Recent rain flood watch in Lancaster county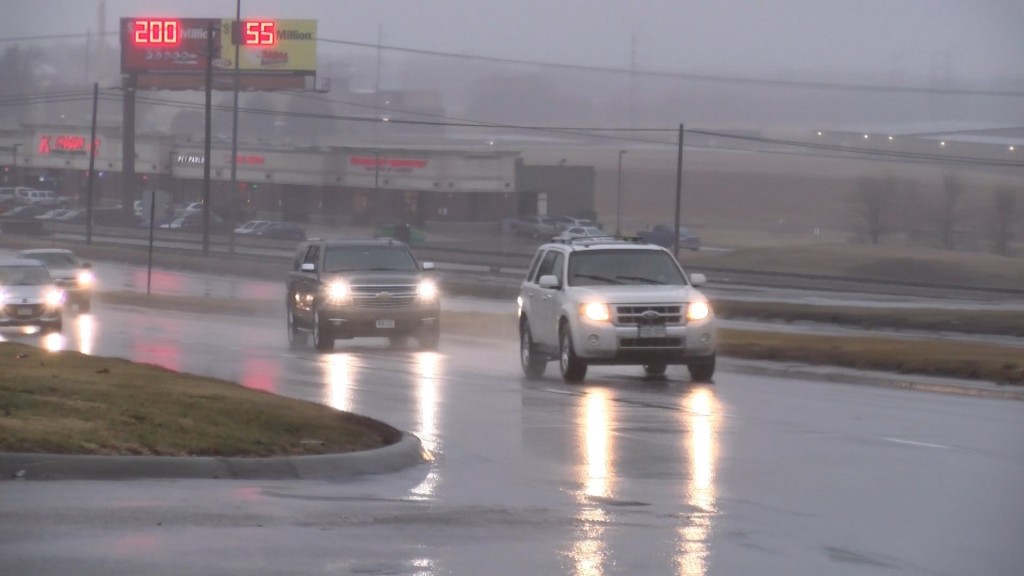 With the recent rains, Lincoln in Lancaster and surrounding counties are under a flood watch.
In the last 24 hours, Lancaster county received between 1 and 2 inches of steady rain.
Officials warn for drivers and patrons to keep a close eye on streams and rivers, though there is no eminent threat of flooding from the current precipitation.
"A good thing about it is that the rain that we're getting is persistent, and it's relatively light so even though we've gotten a lot of rain since this started yesterday, it's been spread out for several hours, so again, that gives the systems, the waterways ample time to move the water through without flooding," Director of Emergency Management, Jim Davidsaver said.
Rain will continue into the early morning hours of Sunday. The flood watch will be in effect until 6am.
"In Lincoln and Lancaster county we do not have any road closures due to this weather event, and again, we don't anticipate any, obviously we're always monitoring that, so we can active, need be, but at this point we're just monitoring the situation," Davidsaver said.
There will also be a winter storm warning for all of western Nebraska and a winter weather watch for northeastern Nebraska, both through Monday morning.
For those who are planning to commute across the state through Monday, be very cautious of weather conditions as the roads may be icy.
To keep yourself updated on the weather, visit the national weather service website or download the Nebraska 511 travel information app.