Record shattering heat today 6/17/2021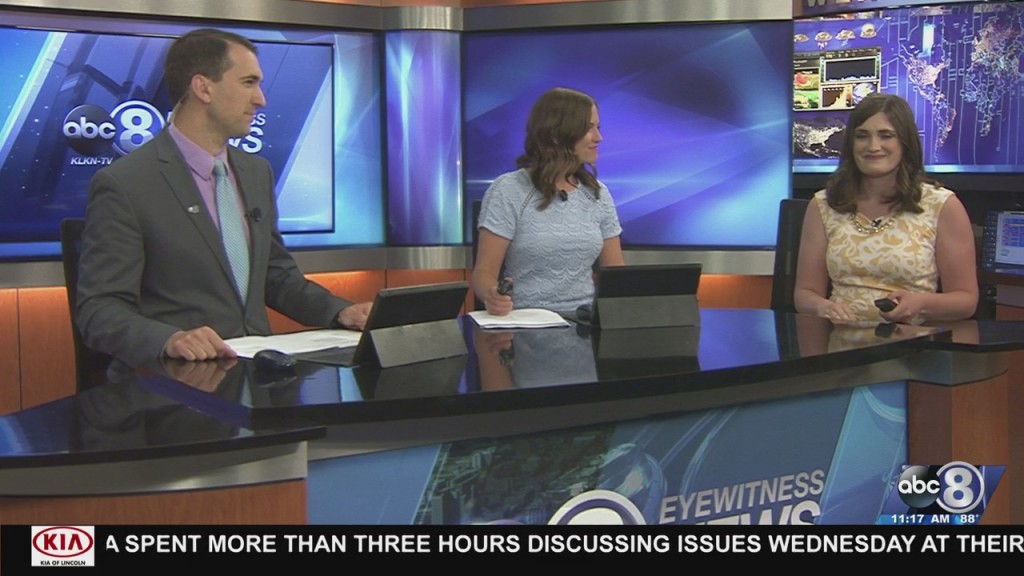 Current temperatures are sitting in the upper 80s and low 90s across southeast Nebraska. Wind speeds have also picked up to around 15 mph and are providing a bit of heat relief. Temperatures won't stop warming once we get to the upper 90s though, highs will return to the triple digits today.
Another sweltering hot day is on the way for today as highs will peak around 104 degrees with heat index values around 110 degrees. Make sure to practice your heat safety and limit your time outdoors. If you have to work outside today, try to avoid between 3-5 PM when we are in peak heating.
A heat advisory will go into effect at 1 PM and will last until 8 PM. A few isolated thunderstorms are possible this evening as a cold front will push through the second half of the day.
This will bring in a bit cooler temperatures for the weekend with highs in the low 90s. There is a slight chance for a few thunderstorms on Father's Day.
Meteorologist Brittany Foster
@BrittFosterKLKN
bfoster@klkntv.com