Recovered from COVID, but still battling the stigma
A Lincoln business owner who was infected with COVID-19 says there's judgment from others that comes along with the disease.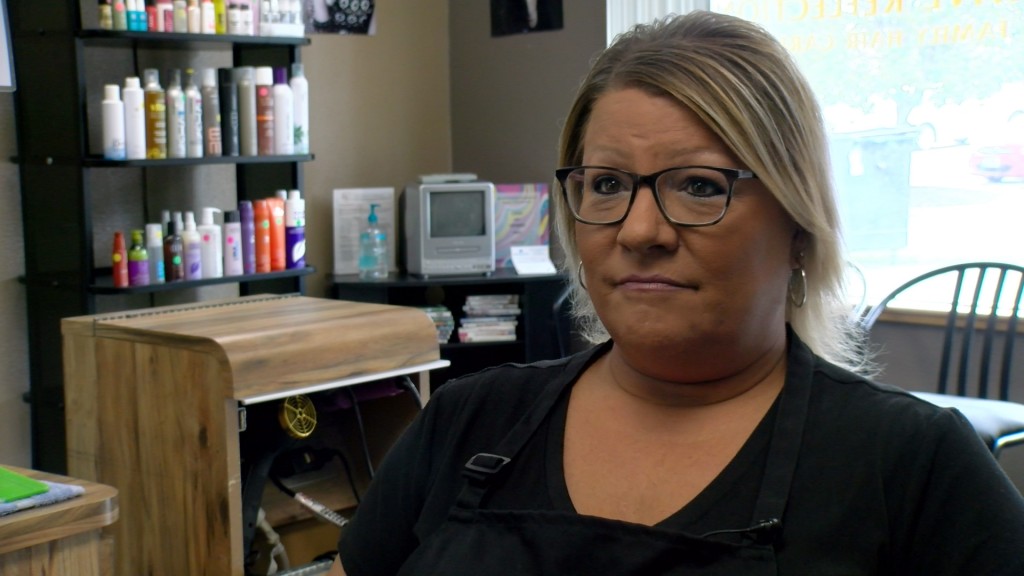 Audrey Gossard, owner of Creative Reflections hair salon in Lincoln has struggled through the pandemic much like everyone else, especially when they had to close.
"You know I've been doing this for 32 years I was like uhh what am I supposed to do how am I supposed to make a living?" Gossard says.
Weeks after reopening and taking all necessary safety and sanitation precautions for herself and her business, Gossard fell sick.
"I woke up that Sunday with really bad joint pain, and a headache and just really tired and couldn't get out of bed which isn't like me," Gossard says.
By that night evening, her sickness got worse, and Audrey realized her symptoms lined up with those of the coronavirus. The next day she was tested for COVID-19.
"I had my results back within 24 hours, so on the first, I got a positive result."
Gossard quarantined for 17 days and says she followed every CDC and health department guideline before returning to work and her normal life.
But, she says the stigma of having COVID has lingered.
"That actually has been almost harder than the physical stuff, I mean really. It's been emotionally draining."
Audrey was surprised by the lack of empathy people have for those who get COVID.
"It's like its a big, you're a walking germ, people are scared, judgmental and blameful and I was shocked, personally shocked just because I know myself, I wouldn't have done that," Gossard says.
She's even lost friends and customers after getting the virus.
"I have lost a few clients over it. I don't know that I'll lose them forever, they're just too scared and afraid."
Now, Gossard is hoping that talking about the stigma will lessen it, and let people know, it's not always their fault if they contract the disease.
"I went through it and then I feel like I was getting blamed on top of it like I say for my actions before I got it and after. When I feel like I handled it, I did everything I was supposed to do," Gossard tells Channel 8 Eyewitness News reporter Marlo Lundak. "Anybody can get it at any time, anywhere. No matter how careful you are."
Gossard is healthy and was cleared by the health department to return to work in mid-July.