Man testifies of delivering $30,000 in cash to be funneled to Fortenberry campaign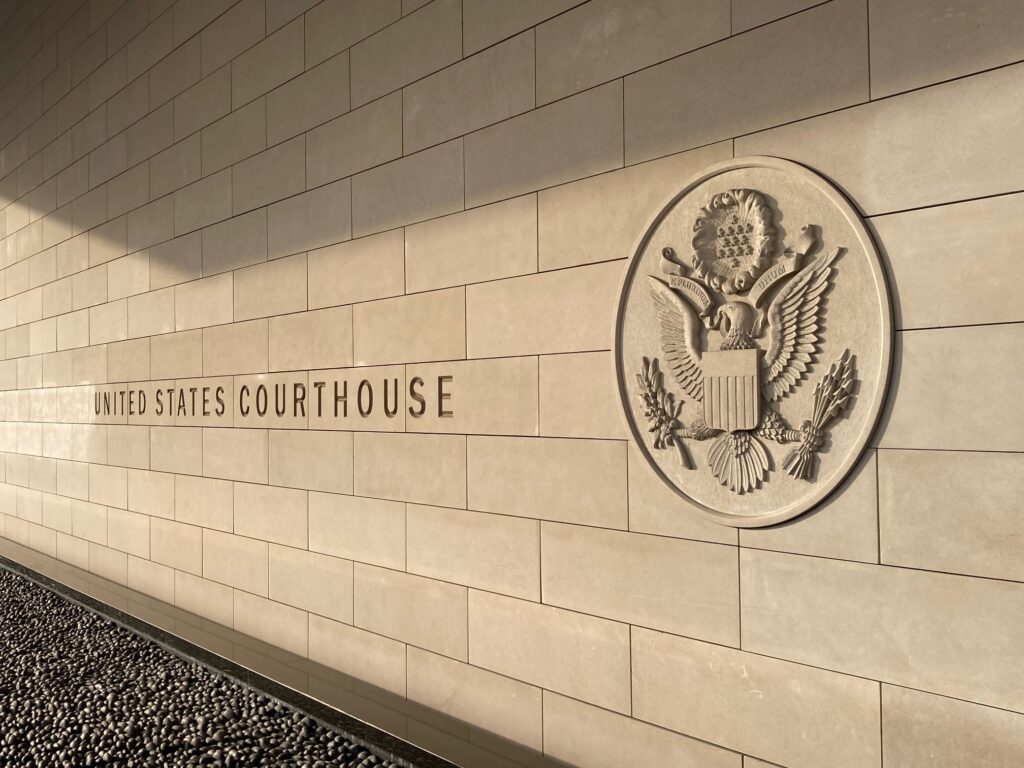 LOS ANGELES (Nebraska Examiner) — In a courtroom only a few miles from Hollywood, jurors heard testimony Friday fitting for a feature film.
A Lebanese-American said he delivered $30,000 in cash in an envelope to a Los Angeles physician, with the intent that the money be contributed, through several other people, to the 2016 reelection campaign of Rep. Jeff Fortenberry.
The envelope was left in the car of Dr. Elias Ayoub, according to Toufic Baaklini, for distribution to Fortenberry at a Los Angeles fundraiser on Feb. 20, 2016, that was being hosted by Ayoub and several of his relatives.
Baaklini said he knew that what he was doing was illegal — the cash originated from a Nigerian-Lebanese billionaire living in Paris, Gilbert Chagoury. It is illegal for foreigners to donate to U.S. political campaigns, either directly or through "straw men," which is how it went down in L.A.
But Chagoury, Baaklini, Ayoub and Fortenberry all shared a devout commitment to "the cause" of protecting Christian minorities in Middle East from persecution. All were involved in a Washington, D.C., lobbying group, In Defense of Christians, which was launched in 2014 with a $1.3 million donation by Chagoury.
Two years later, Chagoury wanted to "help" the congressman win reelection, according to Baaklini.
"WOW," responded a Fortenberry campaign aide in a text to Baaklini after the fundraiser.
"LA was great," said a text from the now 61-year-old Fortenberry.
His wife, Celeste, had a distressed look on her face during Friday's testimony by Baaklini, who called her husband a "very good friend" and said Chagoury was "like a brother."
The testimony, which will be continued Monday, provided a dramatic climax to Day 3 of the trial of Fortenberry, who has represented Nebraska's 1st Congressional District since 2005.
Now he's fighting for his political future in a downtown Los Angeles courthouse that has hosted Hollywood celebrities including Katy Perry, Dan Akroyd and Paris Hilton.
Fortenberry is standing trial on three felony counts of lying to the FBI and trying to conceal Chagoury's donations to him.
Chagoury agreed to pay a $1.8 million fine for giving $180,000 in political contributions to a handful of American politicians, including then-Rep. Lee Terry of Nebraska and now-Sen. Mitt Romney of Utah. Chagoury also provided a $50,000 loan, with no requirements for repayment, to former U.S. Secretary of Transportation Ray LaHood.
Baaklini and Ayoub made their own deals with U.S. attorneys, agreeing to cooperate with the FBI investigation into the donations and whether they led to any "official actions" by the recipients.
None of the politicians were charged with bribery or knowingly taking illegal contributions, but Fortenberry was accused of lying to investigators, who say that instead of "disgorging" the illegal money as required by law, he sought to line up a second fundraiser in L.A. in 2018 with the same group of Lebanese-Americans.
Fortenberry's defense has been that he either didn't quite hear what Ayoub told him in a pivotal June 2018 phone call — that the $30,000 "probably" came from Chagoury — or that the congressman was distracted or had forgotten what was said.
They also maintain that the congressman was "set up" for the indictments by federal attorneys seeking a big catch in an investigation that had become "a big nothing burger."
Prosecutors must prove that the congressman willfully violated federal law. Fortenberry's defense attorneys have raised several reasons why he might have missed at least three warnings from Ayoub in that call, reasons ranging from a bad cellphone connection to a faulty FBI recording device.
On Friday, lead defense attorney Glen Summers bored into a mistake the lead FBI investigator made on an application for a search warrant.
In an October 2017 affidavit, FBI agent Todd Carter wrote that he suspected that the $30,000 given to Fortenberry at the 2016 fundraiser was repaid shortly after the February 2016 fundraiser, when a congressional resolution was introduced by Fortenberry condemning religious genocide. The resolution was sought and in part drafted by In Defense of Christians, which was headed by Baaklini and had Dr. Ayoub on its advisory board.
But Summers produced documents that showed that the resolution wasn't introduced in the House of Representatives in March 2016, as Carter wrote. Rather, the documents show, that was the date of its introduction in the U.S. Senate.
Records showed the resolution was introduced in the House in September 2015, months before the fundraiser.
"So the information you submitted was incorrect, wasn't it?" asked Summers.
"It appears the date was wrong, yes," Carter said.
Carter, who testified Thursday and Friday, repeatedly defended steps taken by the FBI in probing whether Fortenberry was aware that he'd been given illegal "straw man" donations that originated from Chagoury.
But a Fortenberry campaign spokesman issued a statement after court Friday, blasting the "shoddy investigative work" of the FBI.
"This was an unjust case that should never have been brought and nothing the government has produced in its case so far proves otherwise," said spokesman Chad Kolton.
In court Friday, prosecutors again played an audio recording of the call to Fortenberry from Ayoub, the organizer of the L.A. fundraiser. The call came after Fortenberry had suggested holding a second fundraiser in the city.
In the call, Ayoub told the congressman at least three times that the $30,000 given in 2016 was "probably" from Chagoury and that it had been funneled to L.A. through Baaklini, who said he had been paid $100,000 a year as a consultant to the billionaire.
"Yeah, it's no problem," responded Fortenberry on the call, which was recorded by the FBI, who had told Ayoub to make it clear that the congressman had received illegal campaign gifts.
Carter, when asked about the recording, said, "Those words meant to me … that (Fortenberry) seemed to know some knowledge about it."
That knowledge, he testified, turned the congressman into a target of the FBI agent because it raised concerns that the money might have been a bribe or an attempt to influence U.S. politics by a foreigner.