UPDATE: Police searching for suspect in armed robbery at Lincoln pharmacy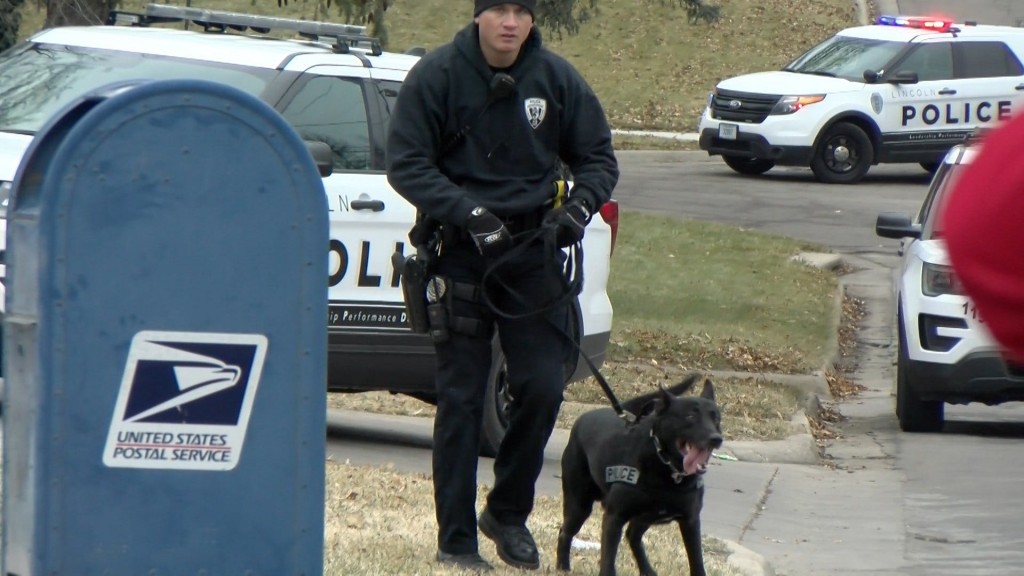 Authorities are searching for a suspect who robbed a Lincoln pharmacy at gunpoint.
Lincoln Police Captain Todd Kocian told Channel 8 Eyewitness News the suspect entered Stockwell Pharmacy near 27th and Stockwell around 9:30 a.m. Thursday.
Employees reported the suspect, who was described as a man wearing dark clothing and a dark mask, was armed with a handgun and demanded cash and medications. The store was conducting an inventory to determine how much cash and what medications were taken.
No shots were fired and nobody was injured, Kocian said.
The suspect was last seen running west from the pharmacy. A K9 unit was brought in to search for the suspect, and officers were canvassing the area.
Taisa Brumagen lives about a block from the store. She told Channel 8 Eyewitness News she saw a "strange" vehicle parked in the street near her house.
"I had never seen the vehicle before and that's when I saw it and the next thing I knew there were police everywhere," Brumagen said.
Investigators are processing the scene for forensic and digital evidence, and LPD is asking anyone with information or video to come forward.
Brumagen says the incident was scary and uncommon for the area.
"Nothing like that really happens over here," she said. "This is a super quiet area."