Reports about beer bottles being thrown from a truck leads to DUI arrest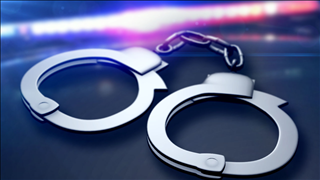 Authorities arrested a man for drunk driving after receiving reports of beer bottles being thrown from the vehicle he was in.
The Cass County Sheriff's Office received reports around 10 a.m. Thursday of a white pickup truck driving erratically and that beer bottles were being thrown from the vehicle while it was being driven.
Deputies stopped the truck and noticed the driver, identified by authorities as 32-year-old Carlos Loarca Escobar, switch seats with the passenger, identified as 25-year-old Edvin Loarca Escobar.
Authorities ultimately arrested Carlos Loarca Escobar on suspicion of driving under the influence. Edvin Loarca Escobar was cited for false reporting.