Ricketts appoints Groene's successor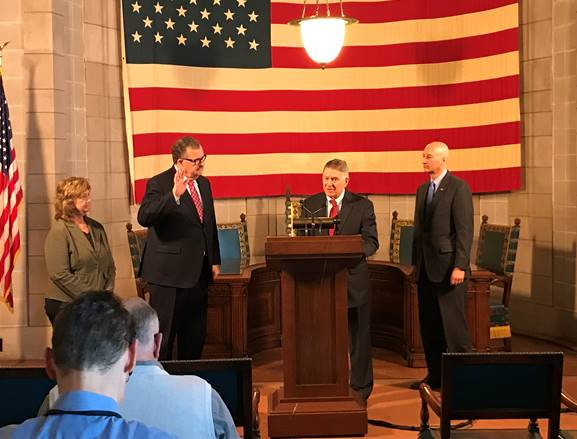 LINCOLN, Neb. (KLKN) – In a press conference Wednesday morning, Governor Pete Ricketts appointed Mike Jacobson as the new District 42 senator.
On Monday, Sen. Mike Groene resigned from the Legislature after allegations of Groene sharing inappropriate photographs of a female legislative aide.
Groene previously announced his intent to resign after a former aide made a public harassment complaint against the senator.
"Mike is a Nebraska native who exemplifies our state's entrepreneurialism and hard work," said Ricketts.  "He will be a champion for efficient and effective government, responsible stewardship of taxpayer dollars, and our state's strong family values.  His successful leadership as a community banker has given him valuable insights that will help to grow Nebraska."
Jacobson has been an active community member, serving as Chair of the North Platte Redevelopment Authority, Chair of the North Platte Airport Authority, and on the Great Plains Health Board of Directors.
He's also a Past President of both the North Platte Development Corporation and North Platte Public Schools Foundation Board.
While answering questions, Jacobson emphasized his conservative values, stating that he is opposed to marijuana and pro-life.
Jacobson's appointment is effective Feb. 23, 2022.