Road closures for parade in Lincoln start Friday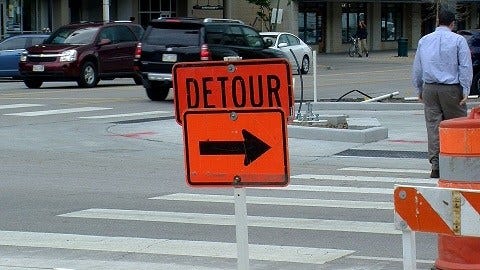 Release courtesy of Lincoln Transportation and Utilities:
The following streets on UNL's city campus will be closed from 4 to 7 p.m. Friday, October 4 for the Homecoming Parade:
Vine Street between 14th and 17th streets
16th Street between "R" and "W" streets
14th Street between Vine and "W" streets
Bike lanes will be closed on Vine Street between 16th and 17th streets and on 16th Street between "R" and "W" streets. On-street parking will be prohibited in this area during the event. Those wishing to attend the parade are encouraged to park at the 14th and Avery parking garage at 1111 N. 14th Street.
Travelers are encouraged to seek alternate routes and exercise caution around this event. Lincoln Transportation and Utilities appreciates the public's patience during the event.
Current information on street closures is available at lincoln.ne.gov (keyword: closures) or through the Waze mobile app.