Road closures for Streets Alive! event
Multiple streets will be closed for the event from 9 a.m. to 6 p.m.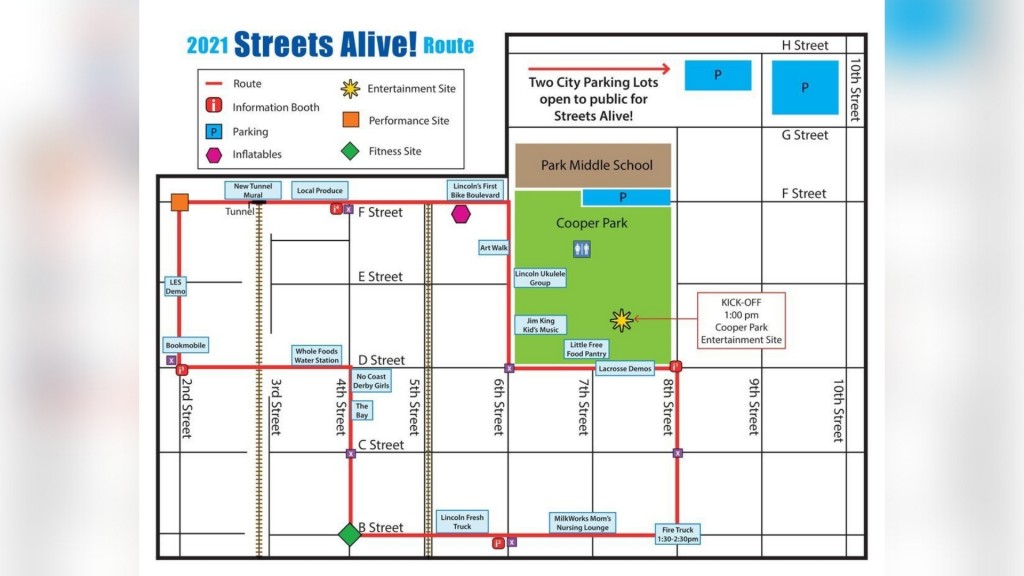 LINCOLN, Neb. (KLKN) – According to Lincoln Transportation and Utilities Department, road closures are scheduled in South Salk Creek this Sunday.
Due to the Streets Alive! event, multiple roads will be closed in the South Salt Creek and Cooper Park neighborhood from 9 a.m. to 6 p.m. on Sunday.
Road closures include:
South Eighth Street from D to B St
B St from South Eighth to South Fourth St
South Fourth Street from B to D St
D St from South Fourth to South Second St
South Second St from D to F St
F St from South Second to South Sixth St
South Sixth St from F to D St
Digital signs will inform traffic on road closures, and drivers are encouraged to seek alternative routes during the event.
Streets Alive! is a movement festival presented by Partnership for a Healthy Lincoln that closes off a section of a city to let people play in the streets.
More information on the event can be found at healthylincoln.org/streetsalive.