Roper Elementary opens in-school bank, teaches students how to save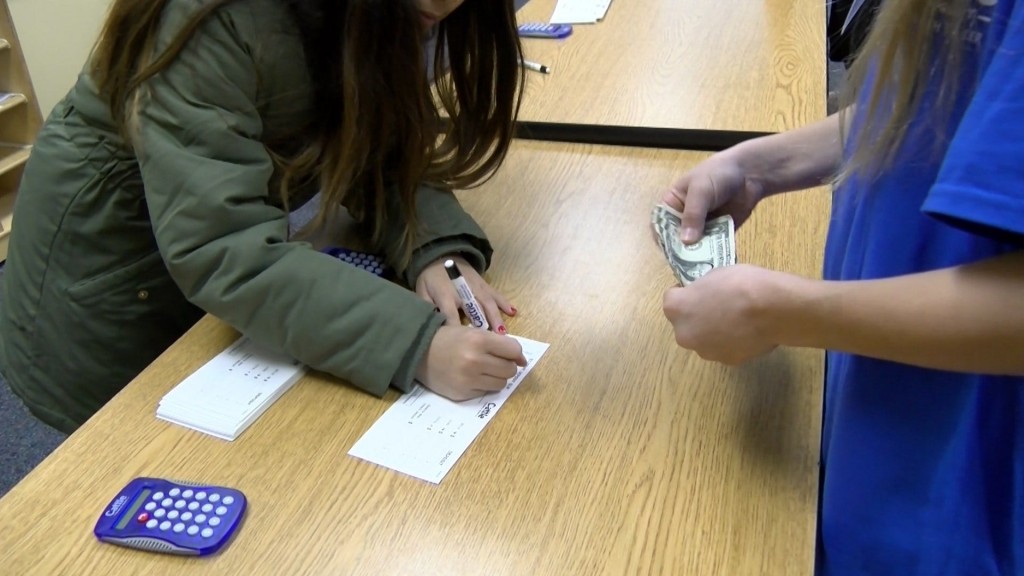 Thursday morning, Roper Elementary School became the 10th in the district to open a student banking branch within the school.
The student banks, opened with the help of UNL's Center for Economic Education, teaches young students how to save for the future.
"We want good habits to form early and more and more research is coming out on financial education and financial literacy that it truly makes a difference when those good, the good and/or bad habits are formed early, so we want good habits," says Tammie Fischer, Director of UNL's Center for Economic Education.
Cattle Bank & Trust has partnered with Roper to bring the real world experience to the students by hiring student tellers to work alongside professional tellers. This is the second school Cattle Bank & Trust has opened a student branch with, followed by Arnold Elementary.
"We do bank telling because the people who are the bank tellers are responsible," says student Raegan Brandt.
Students in the 4th and 5th grade went through an application and hiring process to help their peers with deposits. These eager students talked about the importance of the job, and why they wanted to apply.
"It was a good opportunity for something to put on our resumes when we're older," says Ella Breitbach.
"It will help us when we're older and know what to do when we actually go to a bank," says Lucas Morton.
Every Thursday, students can bring in money and make deposits to their account, and save it up until they move or graduate from Roper. They also receive prizes and incentives for making deposits and reaching goals.
President and CEO of Cattle Bank & Trust, Ryne Seaman, says he's proud to open their second student branch with Roper. "We hope to be impactful on their education and to their success you know we need to give the students those tools for success in the future and i think financial literacy is one of those pieces."
Nebraska has over 30 student bank branches in public schools across the state. Fischer says she hopes the program will continue to expand, bringing banking and financial education to every school.