Rotary 14 keeping people fed in Lincoln with their 'Little Free Pantry' idea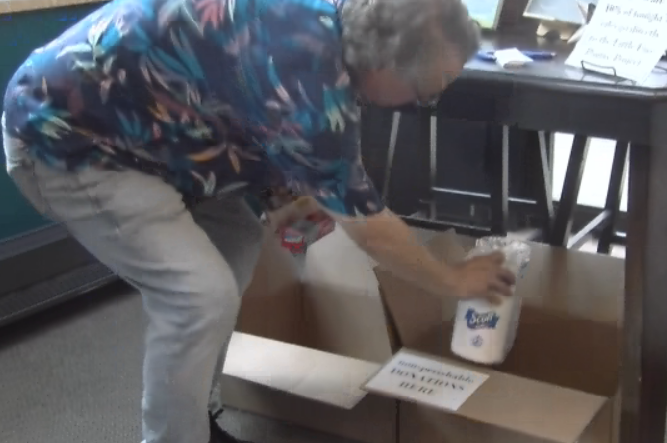 LINCOLN, Neb. (KLKN)- Rotary club members in Lincoln are filling little free pantries across the city to make sure needs are being met.
Friday night, the owner of Francie and Finch Bookshop in downtown opened her doors with live music and refreshments, encouraging people to bring donations for the Little Free Panty.
The owner also donated 10% of art and books sales to the little free pantry fund.
The little free pantry program is spread across Lincoln.
"Sometimes when you're filling the pantry someone will come up and say, can I have that sugar can I have that vegetable oil? They are so appreciative. The need is so great in our community. We do a great job of hiding it, but the need is really there," said Morrie Enders Chair of Rotary 14.
Francie and Finch Bookstore will continue to collect items if you wish to donate.  You are also encouraged to fill a little free pantry in your neighborhood if you see one running low on items.
Items in the pantry include food, and hygiene products.