Rural Shelton church burns to the ground Wednesday morning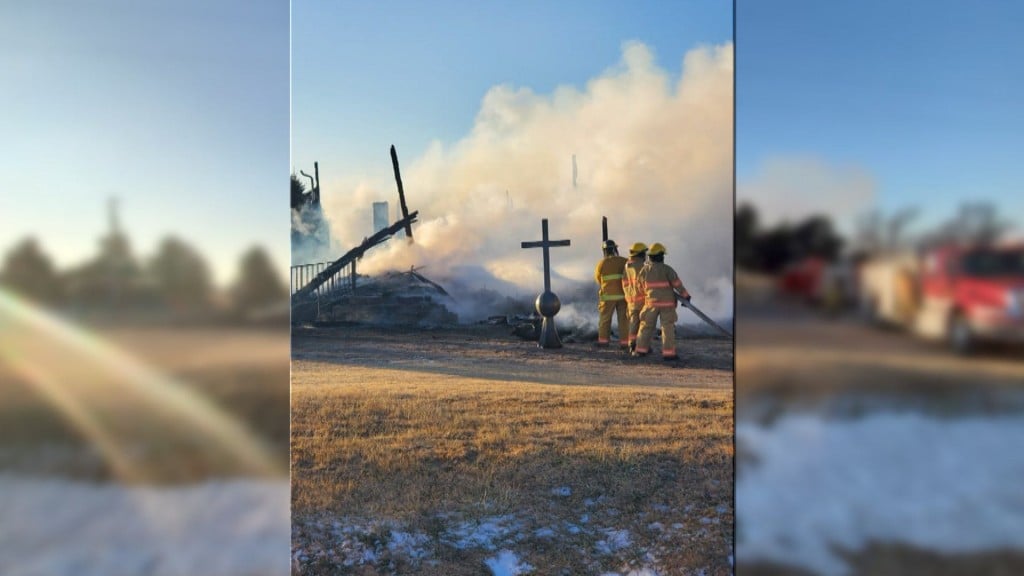 (Picture Courtesy: Buffalo County Sheriff's Office)
Multiple agencies responded Wednesday morning to a fire at a rural church near Shelton.
The Buffalo County Sheriff's Office said the fire began shortly after 7 a.m. at Zion Lutheran Church at 53125 Grand Island Road.
Officials says the church was evacuated and no injuries were reported.
The State Fire Marshall's Office is on the scene investigating what caused the fire.