SAC Museum gives exclusive look inside World War II plane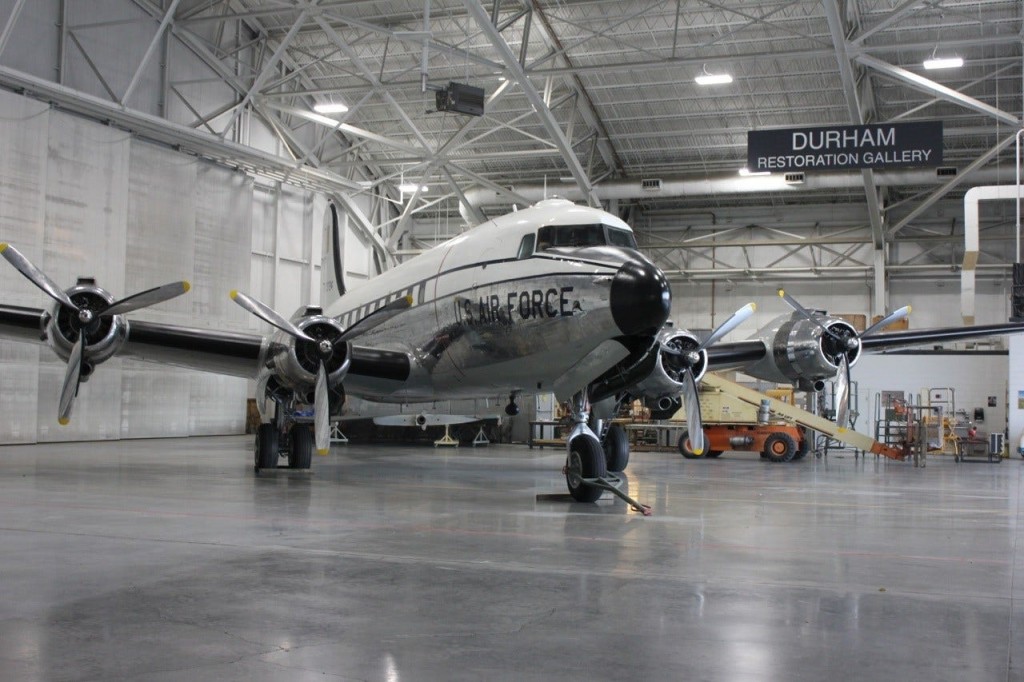 You would never know it, but the C-54 Skymaster in the Strategic Air Command and Aerospace Museum's hanger in Ashland sat abandoned for over four decades.
Museum workers and a team of volunteers worked tirelessly to refurbish the World War II plane.
"It's been completely restored. It took a three year process about 16,000 to get all of this done," SAC Museum curator Brian York said.
The C–54 was first designed in 1938, but when the U.S. entered World War II the Army Air Force took it over and resigned the plane.
It was used to transport cargo, ammunition, and even troops.
The Skymaster could hold 28,000 pounds of equipment or 50 passengers, including the pilots and navigation crew.
"Off to the right is the co–pilots position, that's the person who's in charge of the entire aircraft itself. As you see in the center console all the levels there help operate the aircraft's engines."
Built near the end of World War II the C–54 on display at the SAC Museum flew it's first mission in July 1945.
When the war ended the plane returned to the U.S. and served at over a dozen Air Force bases during the Cold War until it's final mission in 1970.
Usually the interior of the aircraft is off limits to visitors, but a series launching February 9th is giving you the chance to step inside.
"We're then going to open up the aircraft so people can climb inside and take a look around and kind of get a little bit of experience of what that aircraft is like."
Stepping inside this plane will give you a renewed appreciation for the hard work done by those who our freedoms.
By learning the history and stories of these planes ensures that the lives lost and lessons learned will never fly away never to return.
If you would like to visit the SAC Museum in Ashland and look inside the C-54 Skymaster it will be open to the public February 9, 2019 from 10 a.m. to 2 p.m.
Throughout the year there will be six other planes on display for the public to view. To see the planes you only have to purchase a general admission ticket which is $12 for adults, $6 for children.
To learn more about the events visit the SAC Museum website or click here.