Saturday and Memorial Day Weekend Weather Outlook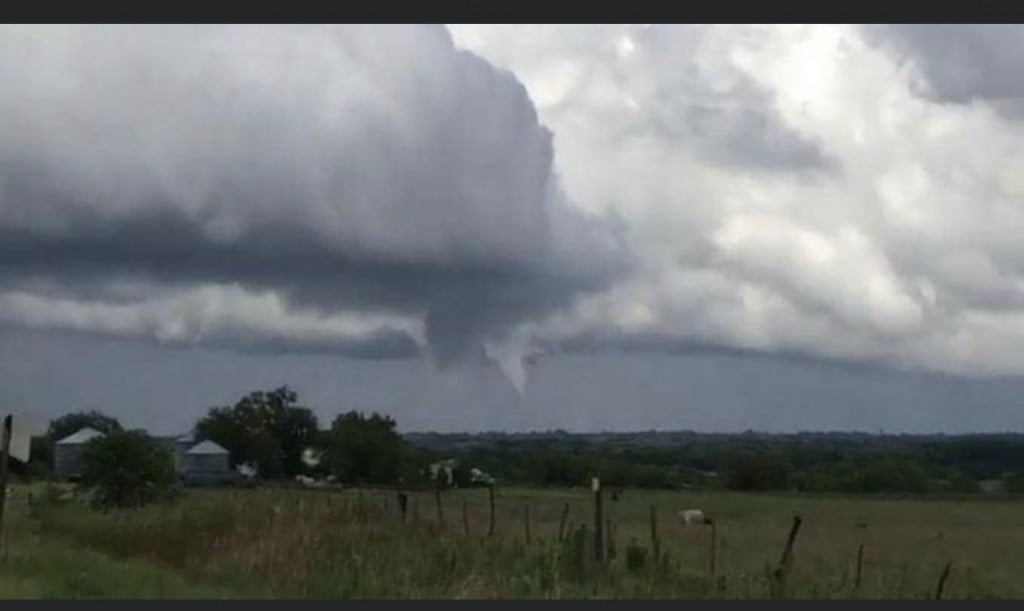 UPDATED 2:15 A.M.
A SEVERE THUNDERSTORM WARNING has been issued for Antelope, Knox, Pierce, Boone, Madison and Platte counties until 2:45AM with 80MPH wind gusts and penny-sized hail.
UPDATED 1:50 A.M.
The SEVERE THUNDERSTORM WARNING has been extended for Greeley, Howard, Merrick, Nance, Sherman and Valley until 2:30AM with the threat of 70MPH wind gusts and dime-sized hail.
UPDATED 1 A.M.
A SEVERE THUNDERSTORM WARNING has been issued for Greeley and Valley counties until 1:15AM. Golf ball-sized hail and 70MPH wind gusts are occurring, with the formation of a tornado possible. Take cover if in that area.
UPDATED 12:20 P.M.
A SEVERE THUNDERSTORM WATCH has been issued until 6AM for the central portion of the state. Hail, damaging wind gusts and an isolated tornado is possible with these storms.
UPDATED 11:37 P.M.
A SIGNIFICANT WEATHER ADVISORY has been issued for northwestern Valley county until 12AM. A strong thunderstorm producing nickel-sized hail and 50MPH wind gusts has been reported 8 miles south of Burwell, moving north at 25MPH.
UPDATED 8:35 P.M.
A line of strong to severe storms is expected to develop along I-80 and to the north this evening from 9PM to 6AM, with the potential to deliver golf ball-sized hail, 60MPH wind gusts and heavy rainfall. Isolated storms will develop as early as 9PM with widespread storms arriving in the area after 2AM.
Areas which could see the best threat of severe storms are along and north of a line from Columbus to Norfolk.
LINCOLN –  Some stream flooding is still expected to linger across parts of southeast Nebraska Saturday morning due to heavy rain that fell on Friday. Thunderstorms are forecast to develop this evening, and then increase in coverage for Saturday night
Some of these storms could become severe, with large hail and damaging winds. The highest chance of severe storms is across northeast Nebraska from about 10 p.m. Saturday evening until about 4 a.m. Sunday.  Storms could also produce locally heavy rain.
Severe storms are possible again from late Sunday afternoon into Sunday night, mostly across southeast Nebraska and southwest Iowa. The main hazards would be hail and damaging winds, but there is a small chance for a tornado or two.
Storms will again have the potential for heavy rain, and if that occurs in areas that are already wet from recent rain, then flooding could develop. Storm chances and potential for heavy rain linger into at least Monday for much of the area.
Additional thunderstorm activity is possible from Tuesday into Thursday, for at least parts of the area. Later outlooks will address the potential for severe storms in those periods.
Information provided by National Weather Service