Scott Middle School 8th graders help Life Skills class bring friendly monsters to life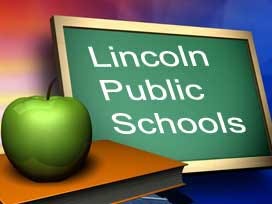 Eighth graders at Scott Middle School had an unusual project to work on this week.
Their teacher, Evann Vrana, had students in the school's Life Skills class draw pictures of monsters, and had her own students re-create them by sewing them together.
"I was looking for a project to do with my 8th grade students and hand sewing is kind of a lost skill for a lot of people. I thought this was an awesome way to teach them hand sewing, but also a way to bring in the life skills students, too, cause I have a lot of those students in my classes," says Vrana, a first year teacher.
The 8th graders presented their 3-D monsters to the life skills students this week, getting an incredible reaction.
"They loved it and actually, the surprised look on their face and the design and the felt monsters were, they matched the pictures. I have a couple students tell me they sleep with their dolls now, so they love them, they love them," says Dorothy Goa, teacher of the life skills class for over 30 years.
Goa and Vrana say projects like these are extremely beneficial for everyone. They say it helps teach both classrooms how to interact with one another.
"I think it helps give them an understanding of students and people with special needs. I think it teaches them that they're just people as well and there's nothing to be nervous about when interacting with them and it gives them the opportunity to experience that and practice doing that," Vrana says.
Students in Miss. Vrana's class had mixed feelings about the hand sewing.
"I thought it was easy and yeah, I would do it again," says Avery Kelley. While Tristian Skelton felt differently. "I would do it again, but it wasn't as easy for me.."
However, both say the experience was well worth it.
"There was one kid that like took their monster and started kissing it and cuddling it," Kelley says.
"Yeah. They loved it a lot," Skelton says.