Scrooge Gaming Con raises funds for local rehab center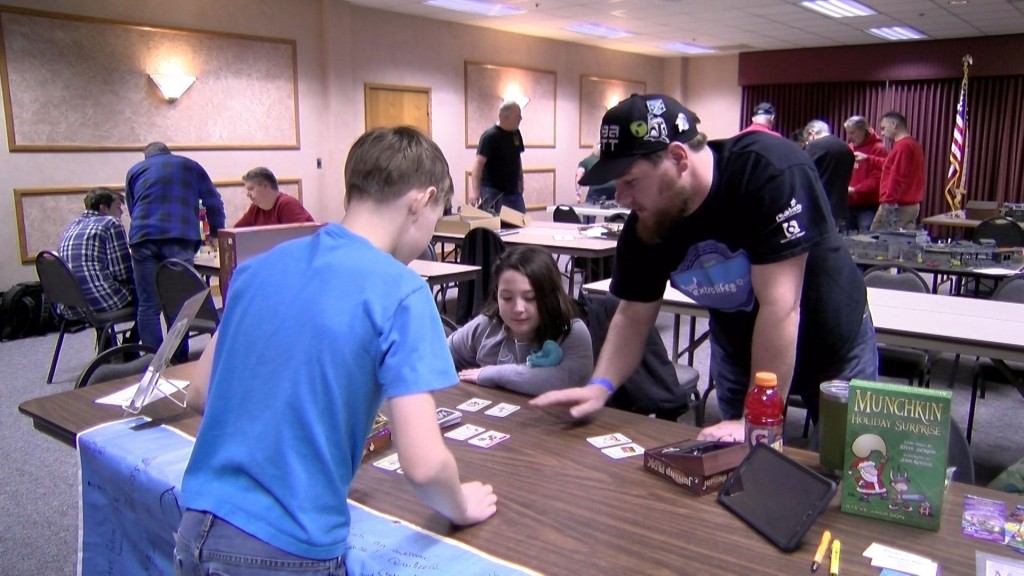 Over 150 games were played at the third annual Scrooge Con Gaming Convention on Saturday. The event introduces the public to new board games giving them the chance to buy games or just play by paying the entrance fee.
One game organizer says a smaller convention is a great way to learn about new games without pressure.
"I would encourage them to come to something smaller because it's very welcoming," said Adam Vraspir, a game organizer. "Everybody is very welcoming and you get to come in you get to play games. You get to meet new people and have fun."
The proceeds will benefit Vital Service Inc.'s goal to better lives of individuals with developmental disabilities.
"The money we raise is gonna go to, be donated to Vital which is an organization that I volunteer with and they serve development mental disabled adults with job training and housing and things like that," said Sean Gewecke, a Scrooge Con organizer.
The game day was open to the public and players could pre–register for the event.
"Scrooge Con is just an event for people to get together and play games, share our love of board-gaming," said Gewecke. "It's just Scrooge Con because it is between Christmas and New Years. That's kind of the name that was chosen a long time ago. We thought it was a good name for the con."
Artists displayed and sold art inspired by games and cartoons. Players of all ages were introduced to new games as well as miniature games, and even games from other countries.