Semi-truck fire caught on camera in Bennet
The driver was able to escape safely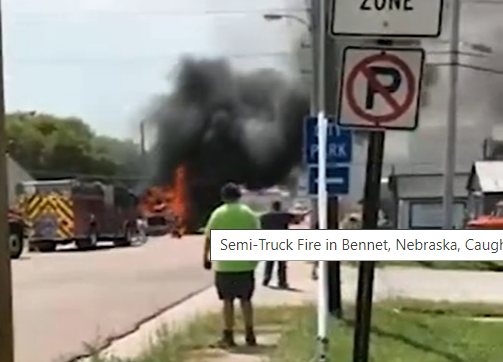 BENNET, Neb. (KLKN) – A Bennet resident was able to get the moments after a semi-truck burst into flames on camera. Tamara Simpson did a Facebook live walking us through the fire and fire department working to put out the flames.
The fire happened right on Highway 43 near Elm Street. The Bennet Fire and Rescue, a 100% volunteer firefighting group, was quick on the scene to put out the flames. At one point in the video, you hear an explosion, possibly one of the tires.
Video shows the cab of the truck was destroyed. No word on what caused the fire. The driver was able to escape safely.
Thanks to Tamara Simpson for sharing this video with us.