Semi-truck hauling rail car hits bridge, blocks road on Havelock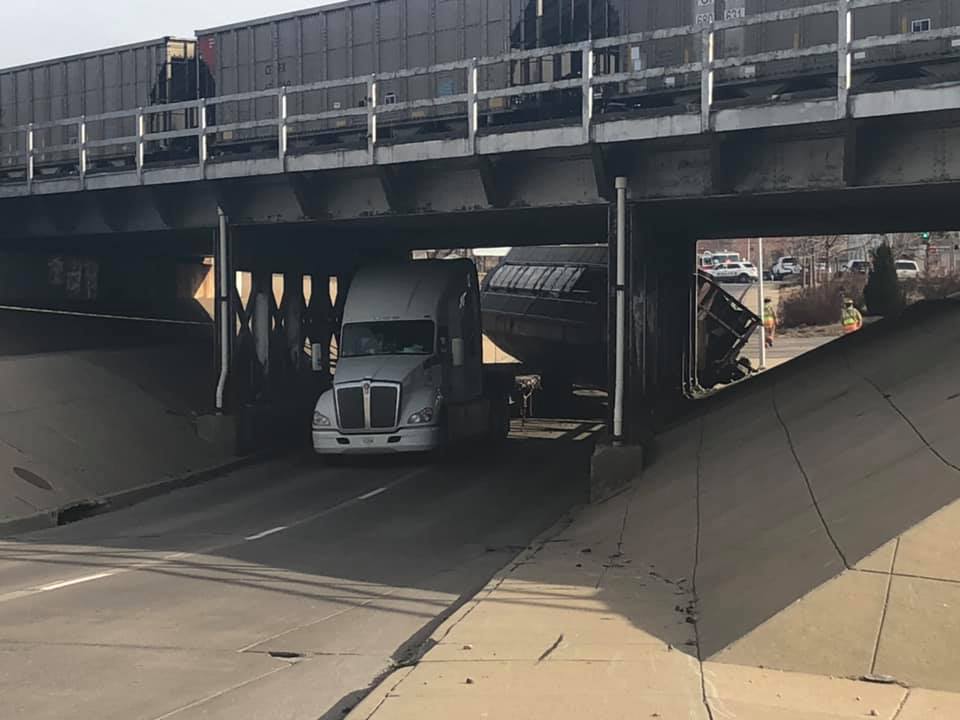 A semi-truck hauling a rail car hit a bridge near Havelock Avenue and Cornhusker Highway. It happened Sunday around 12 p.m.
The driver was pulling the rail car under the bridge and it did not clear. Westbound Havelock between Touzalin and Cornhusker Highway at the underpass is closed.
The Lincoln Police Department, Nebraska State Patrol and Lincoln Fire and Rescue are all on scene of the accident.
Officials say no one was injured. The driver was the only occupant of the semi-truck along with a small dog.
We have a reporter on scene and will bring you more updates as they become available.